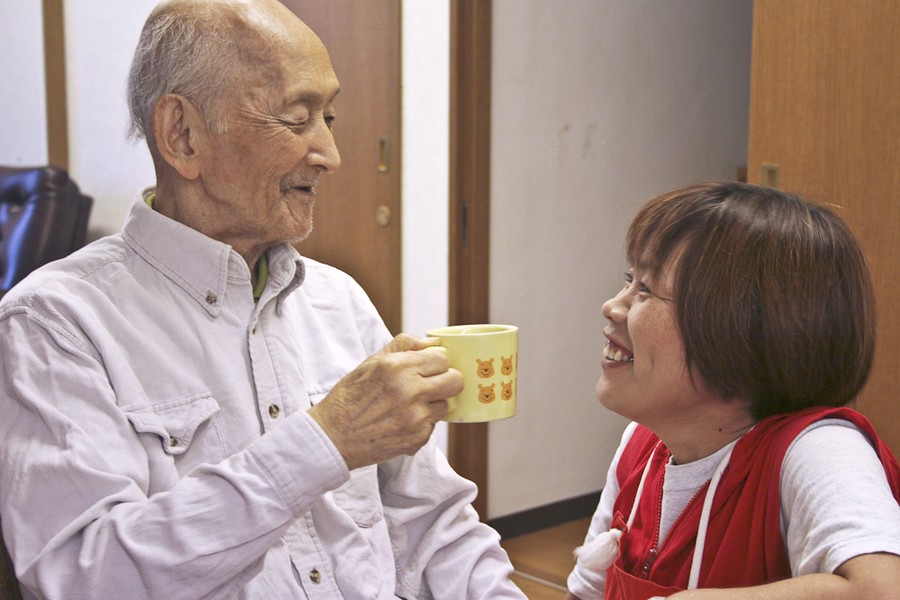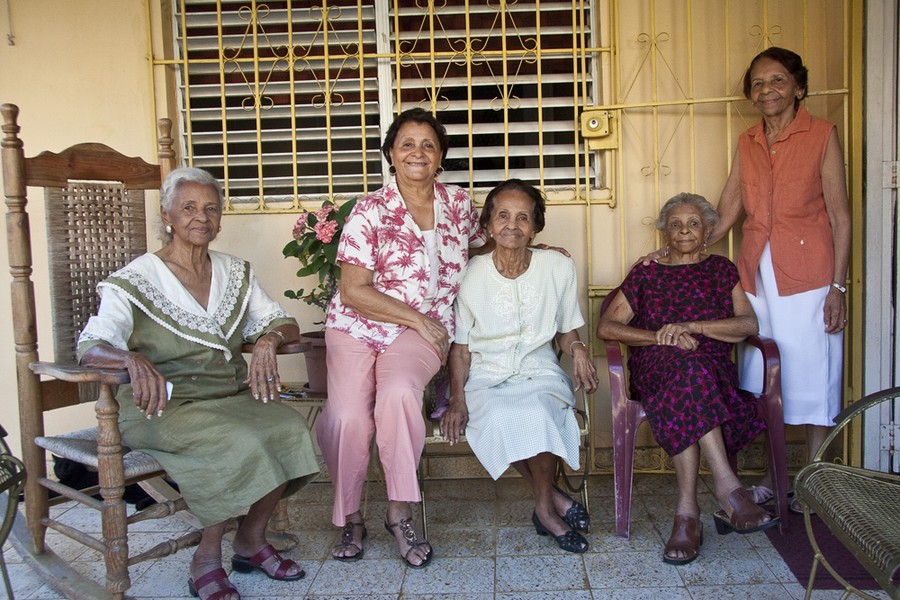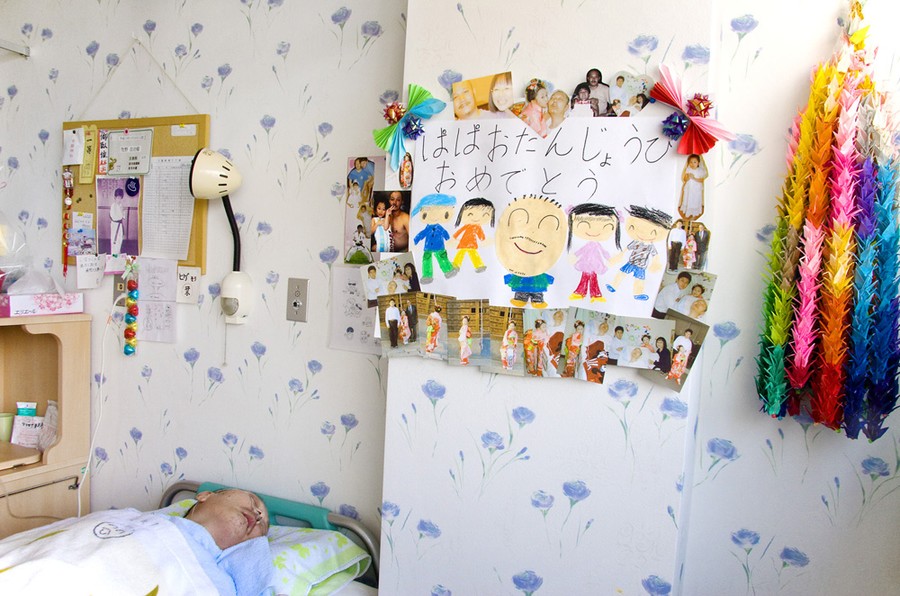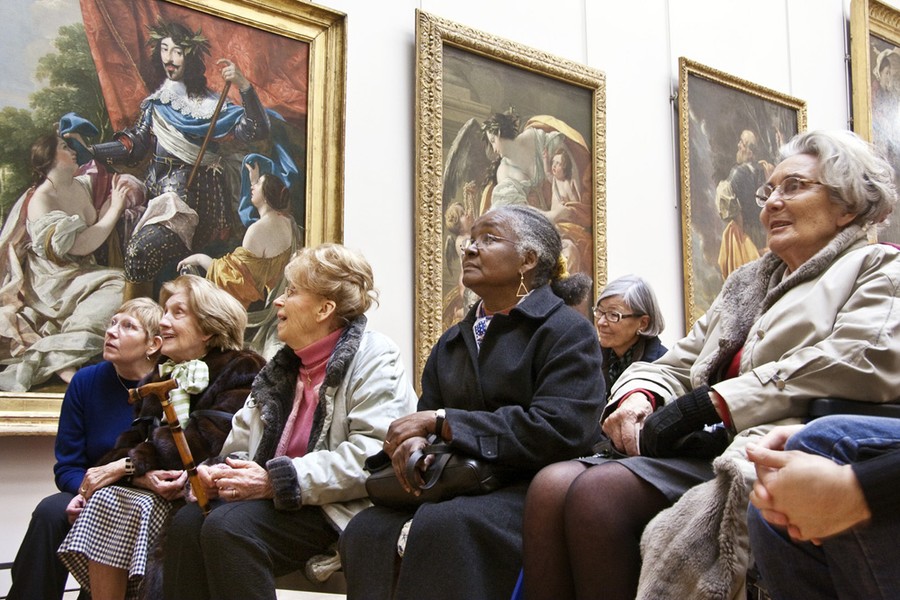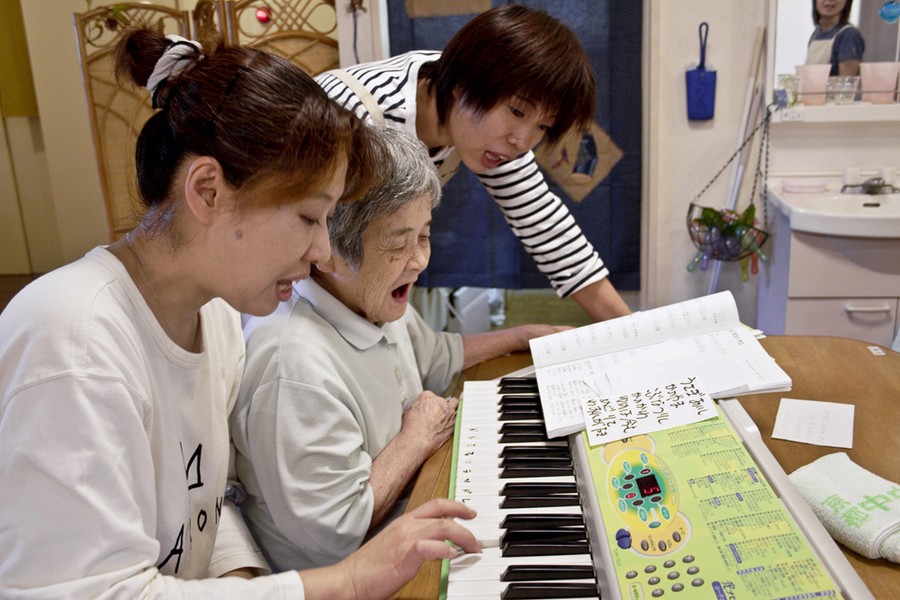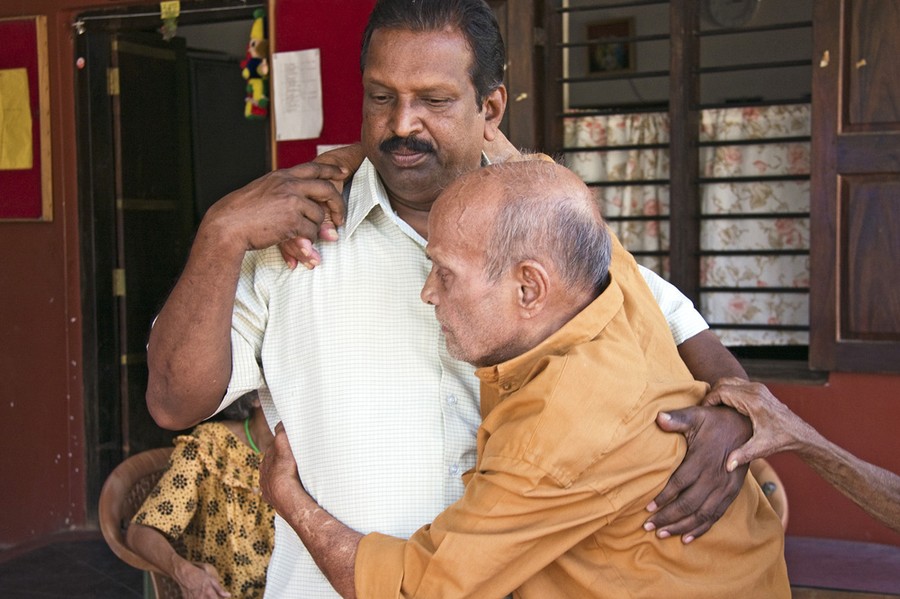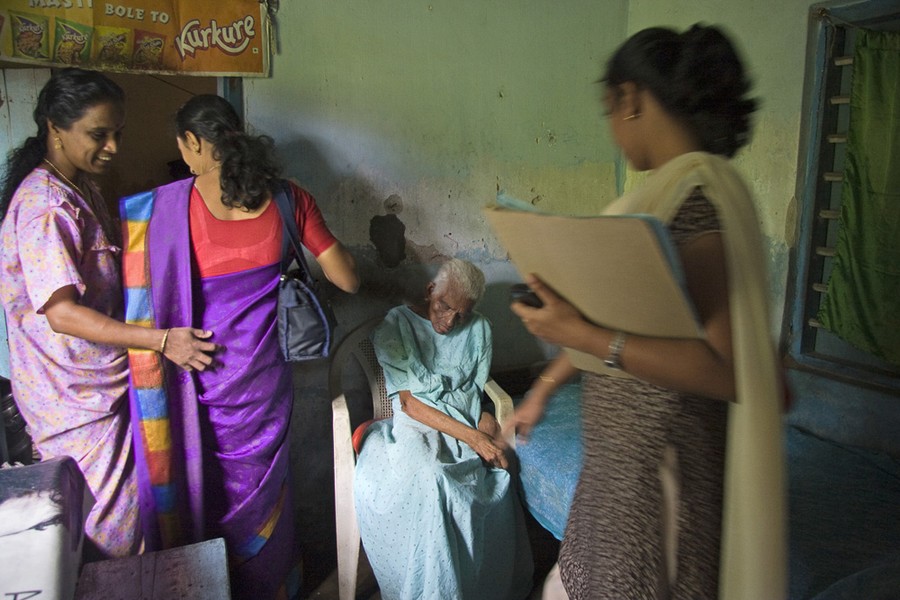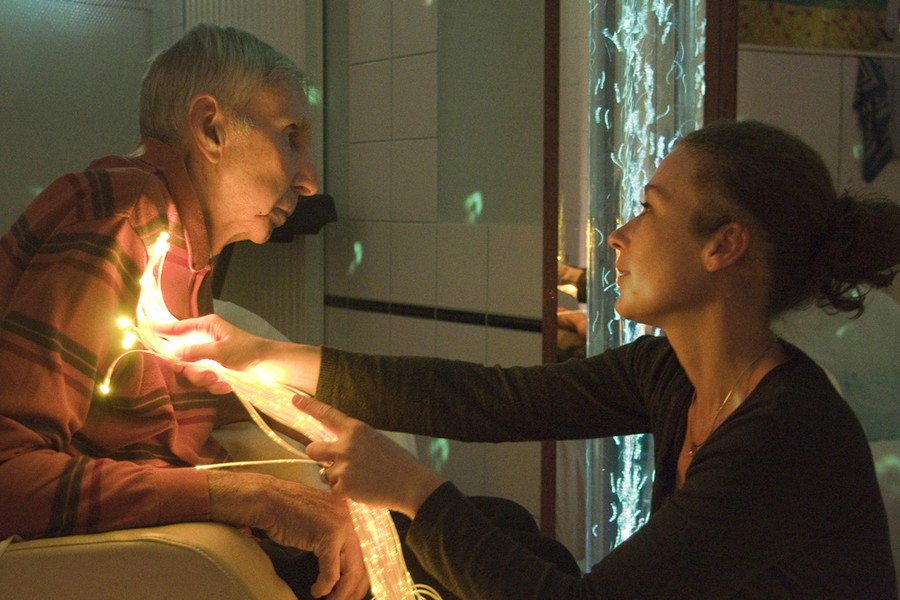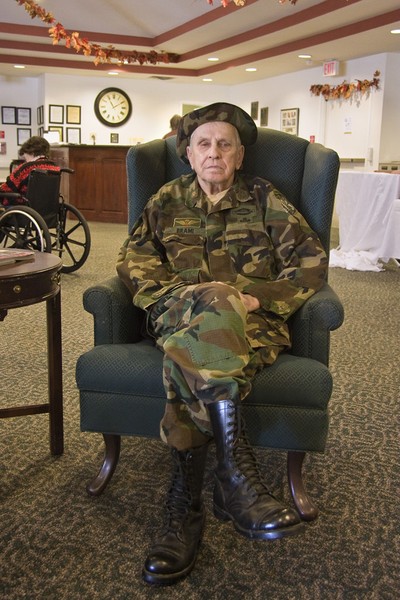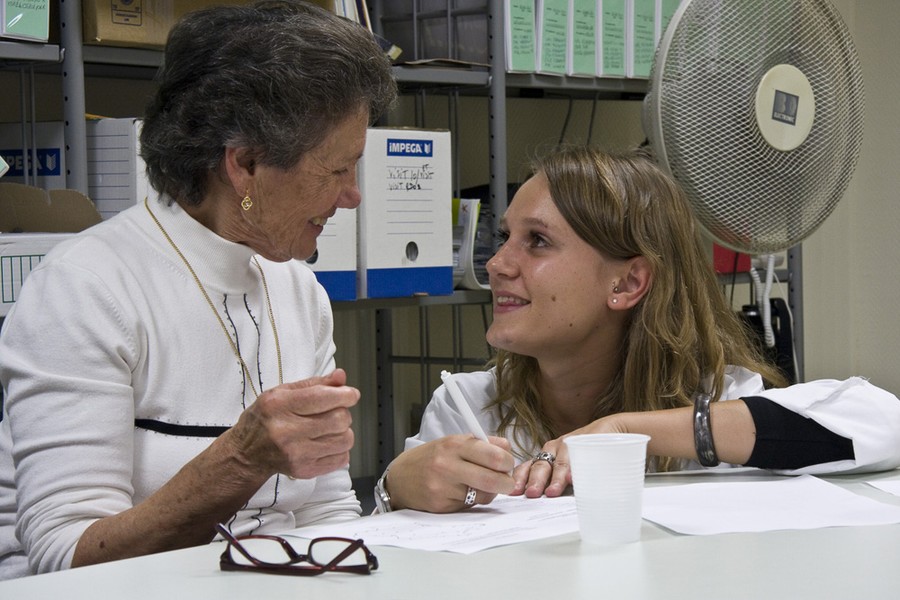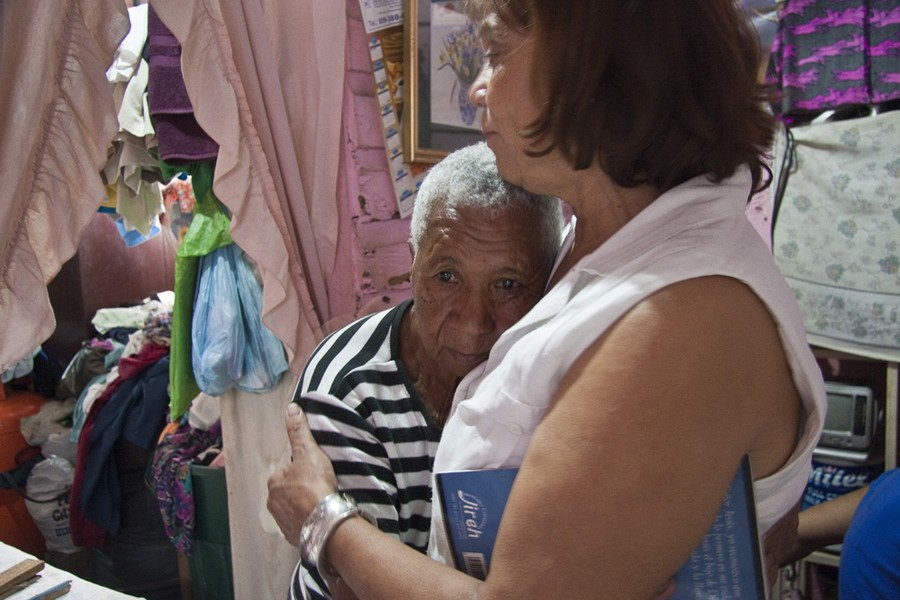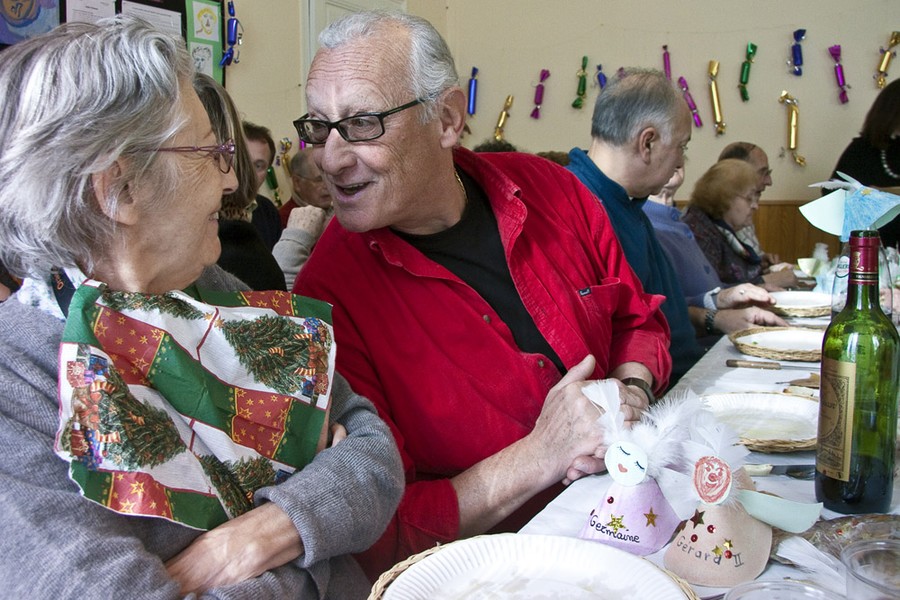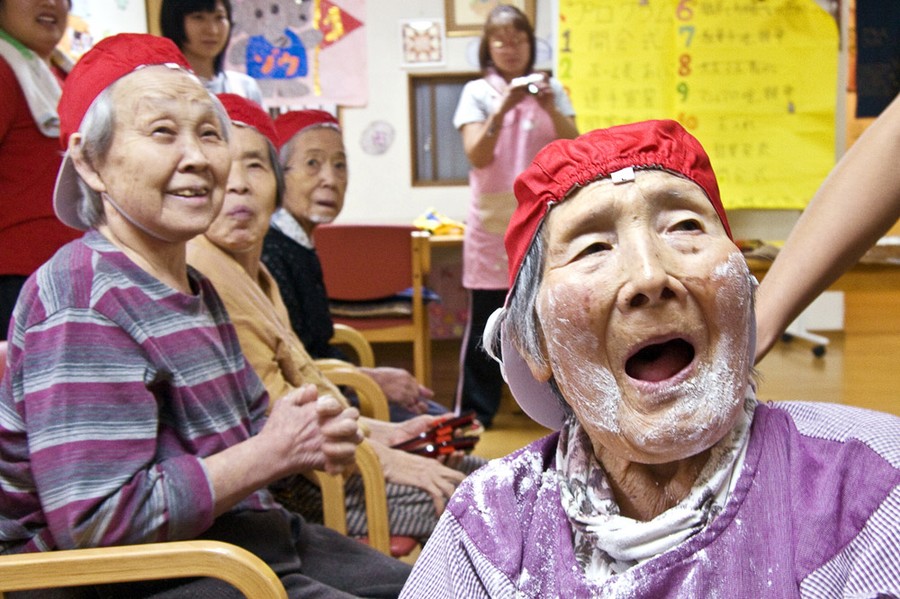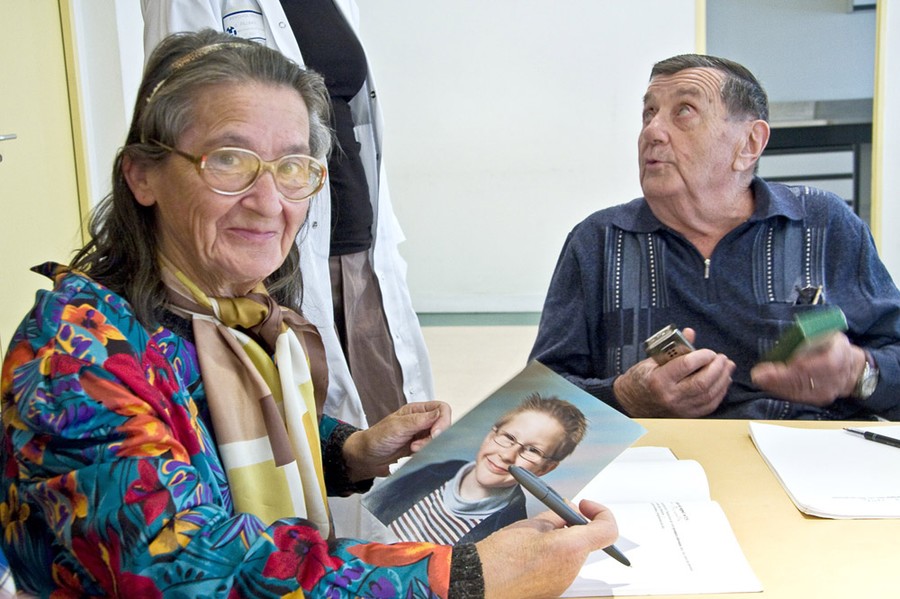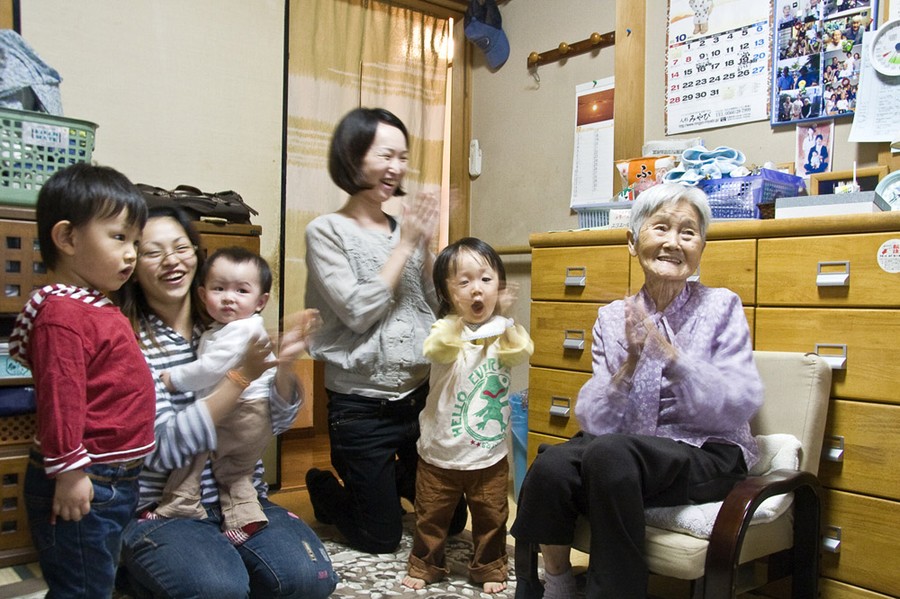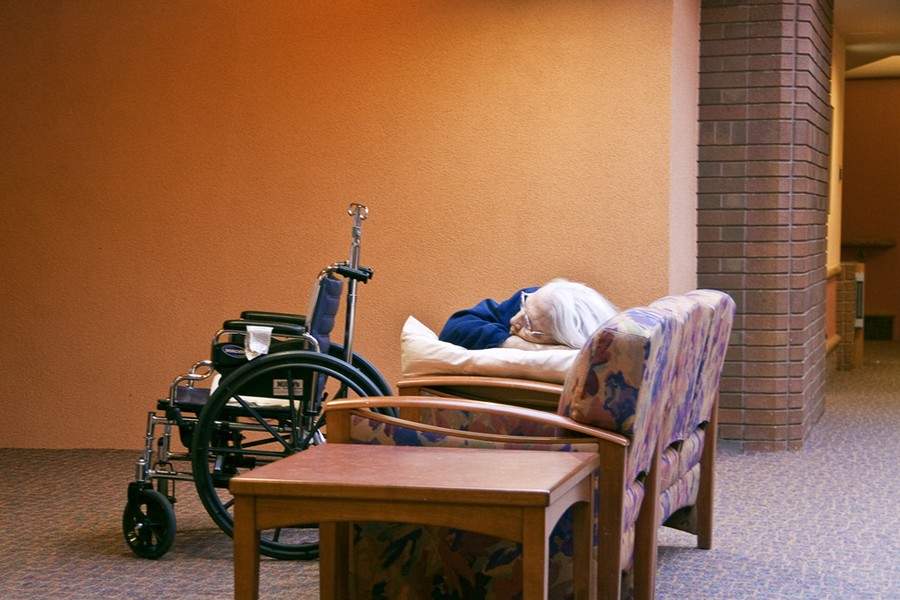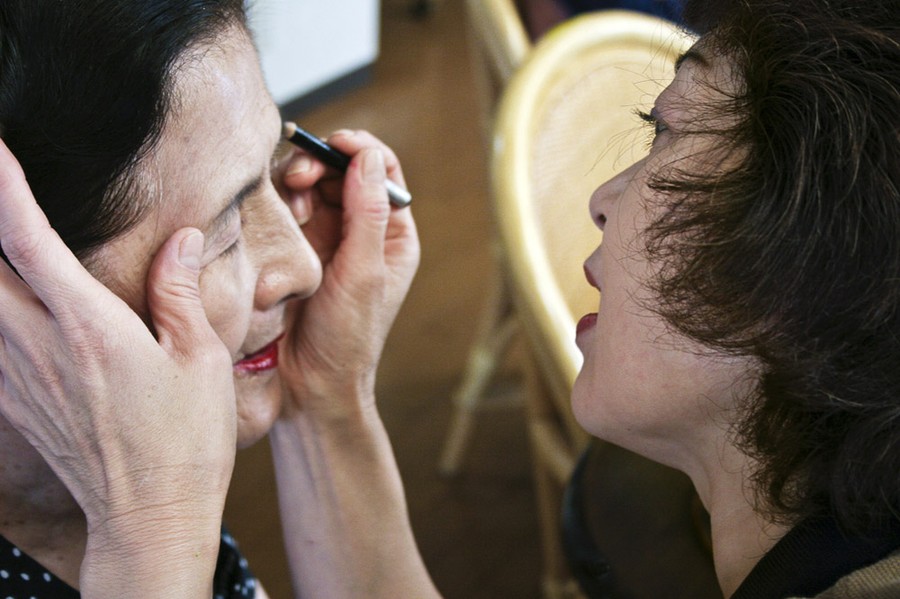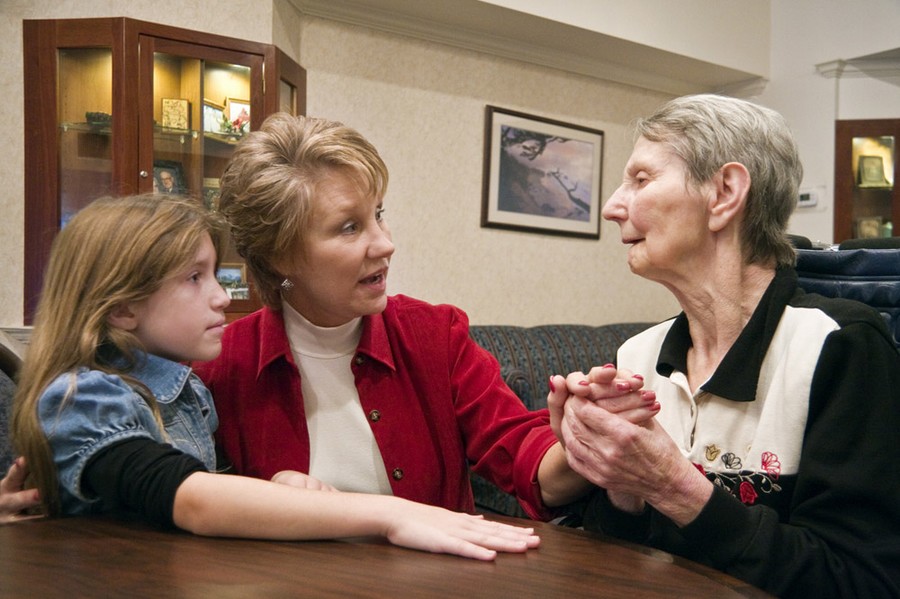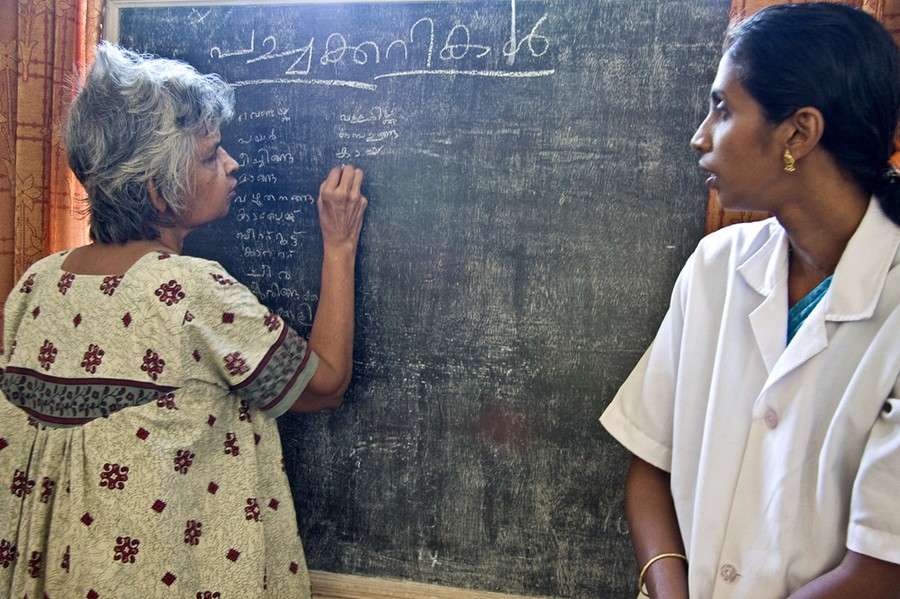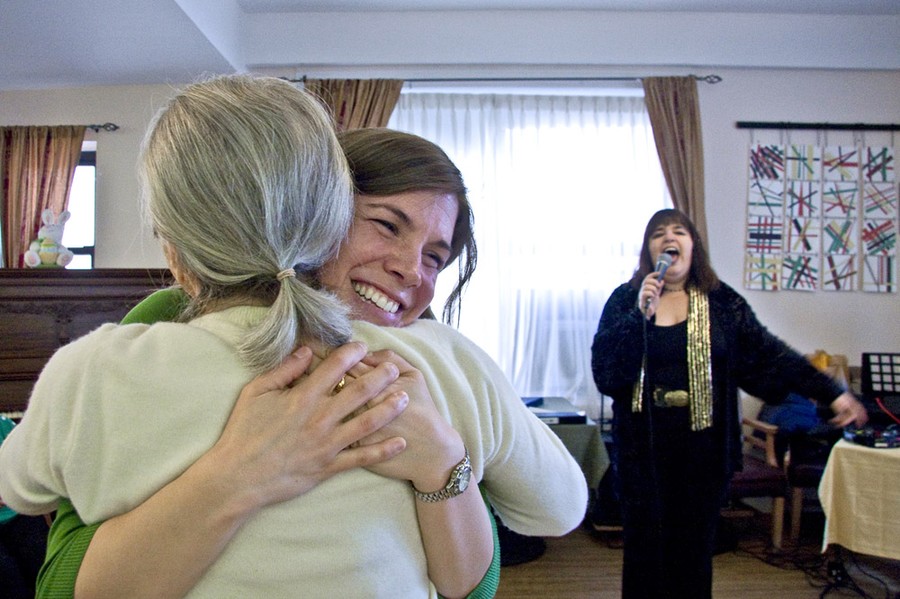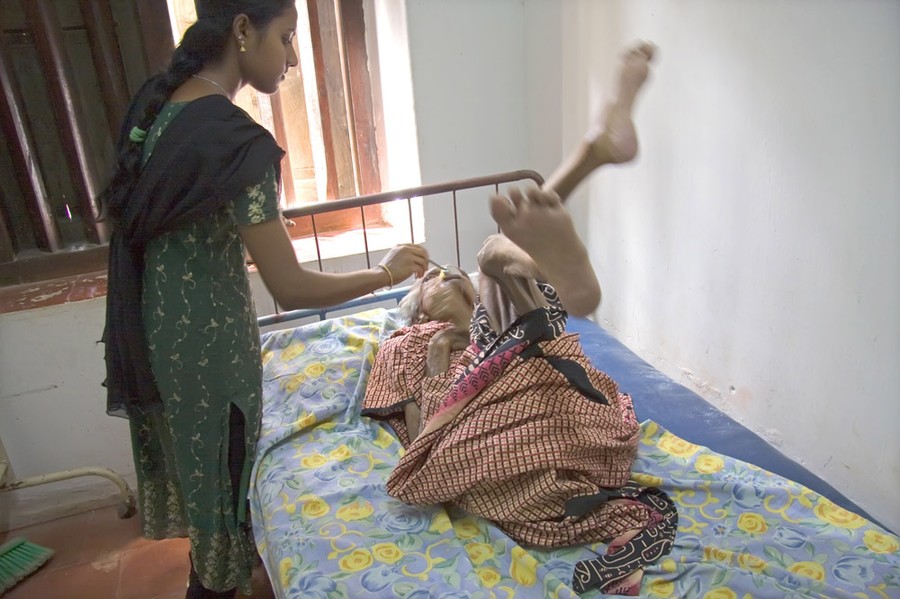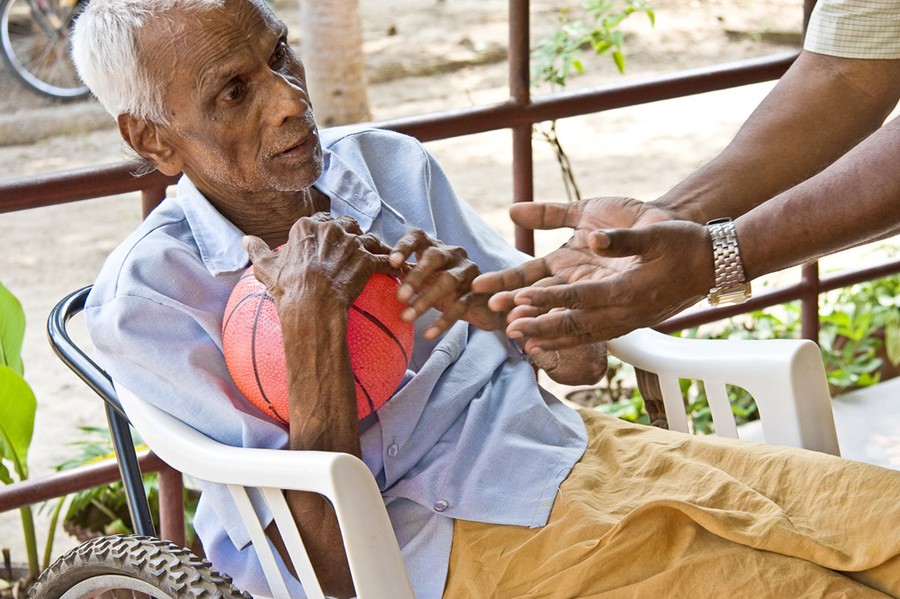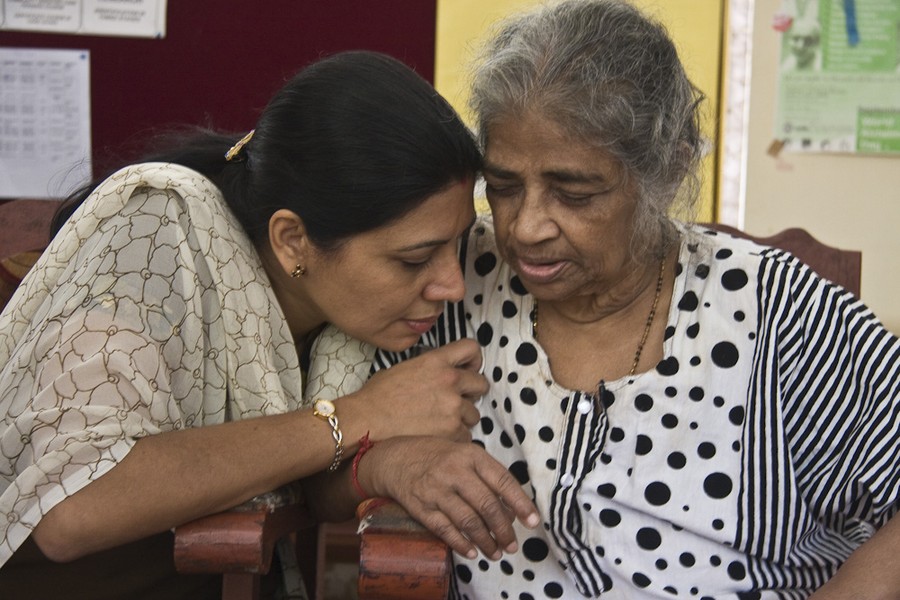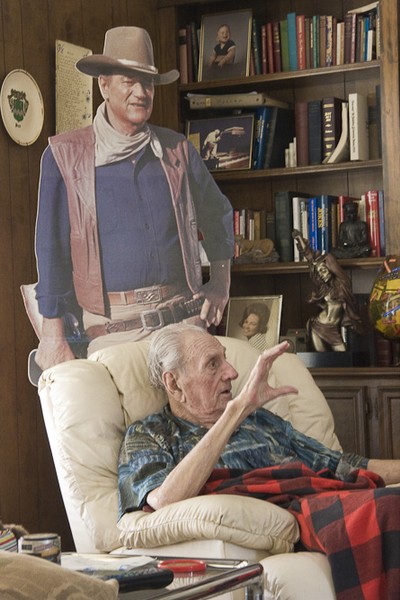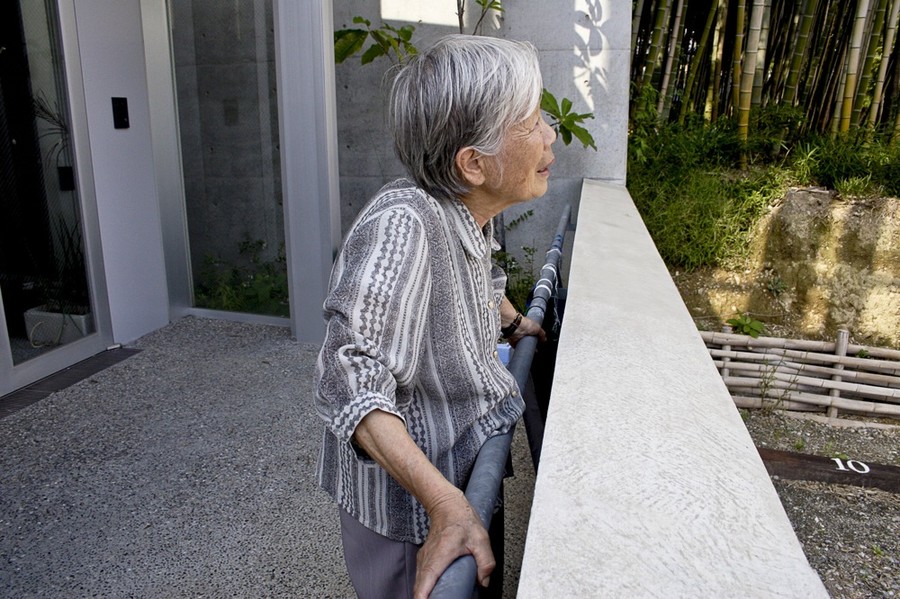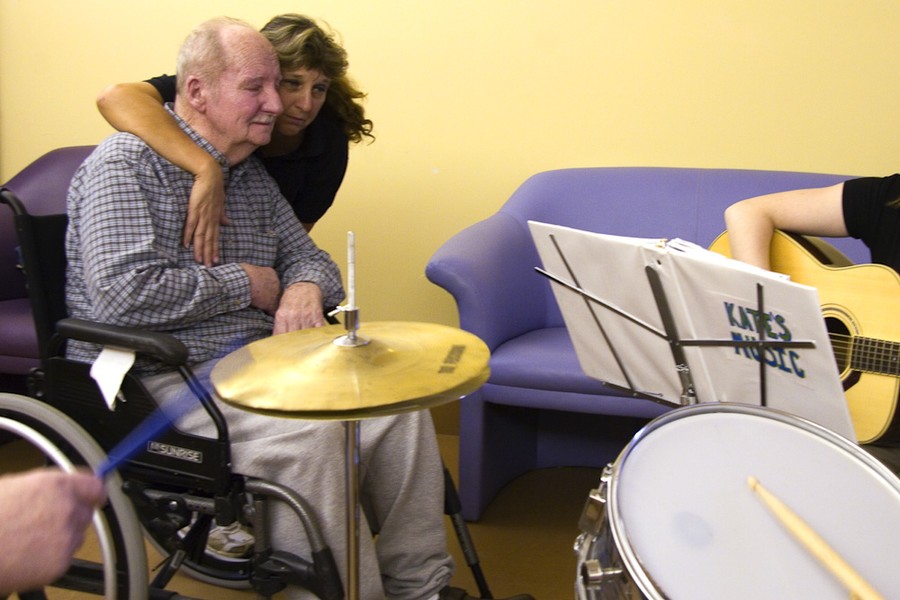 ABOUT THE PROJECT
Following the publication of Alive with Alzheimer's and producing exhibits from it, I was often invited to lecture about Alzheimer's and Alzheimer's care. This forced me to read extensively to supplement my first person knowledge from my family experiences and my experiences at Silverado. I was soon invited to present the Alive with Alzheimer's exhibit at an ADI conference in Japan. To justify paying my own expenses for travel to Kyoto and staying there for the duration of the conference, I said I would come if Alzheimer's Japan would assist me in identifying the best care communities in Kyoto, and would obtain permission for me to photograph there for a week prior to the conference. They agreed, and I was able to leave with a set of photos that offered an excellent supplement to my original USA images.
In 2002 my husband and I moved to Nice, France for what we anticipated would be a 5 year period; we returned to the USA in 2012! During the years in Nice I was fortunate to become an Artist in Residence at the excellent Alzheimer's service directed by Professor Philippe Robert where I developed an extensive set of photos of dementia care in the area. Soon I had a large set of images and a clear message to convey with them. I was now fully committed to only photographing HIGH QUALITY CARE, arguing that people knew enough about poor care but not enough about what we should strive for to provide the BEST CARE. That has been my mission since then. During those years I traveled extensively, photographing and exhibiting in 7 more countries.
Since the book was published and the exhibit sets were made, I have taken a number of additional photos. I am only now (2019) exploring how to make them available.. I will be adding a few to this web site to encourage you to return often! Perhaps there will be a weekly addition!)
Below is a 4 minute BBC video made from an interview by Paul Kerley in which I explain the nature of this project as it evolved.
Exhibits
The first exhibit I created was a large one for a 6 month presentation at the US National Academy of Sciences in 2006. Thanks to Marc Wortmann, DIrector of Alzheimer's Disease International, and Steve Graves, an executive of Nutricia, a branch of Dannon, I was able to make a second set of exhibit materials that has traveled to venues in Europe, the Middle Eas,t and Asia. The book version of LOVE, LOSS, AND LAUGHTER was launched in 2012 in London in conjunction with an ADI conference. The large exhibit set stored in Europe was divided in two: one part was shown at the conference site and the second part was at the University College of London. In New York a few months later, the book launch was at Pace University where the US exhibit set stayed for 6 weeks. It was the centerpiece of a program that included several lectures by me and a symposium I organized with speakers including Marc Wortmann, Richard Taylor, and Mike Splaine. Do I look strangely attired for these launches?! For both London and New York, a friend loaned me a wonderful fur collared vest to hide a plastic brace I had to wear for a year following a major metastasis of my 1998 breast cancer.Love, Loss, and Laughter: the book
Judy Berry and Richard Taylor at the Love, Loss, and Laughter exhibit at the National Academy of Sciences in 2010.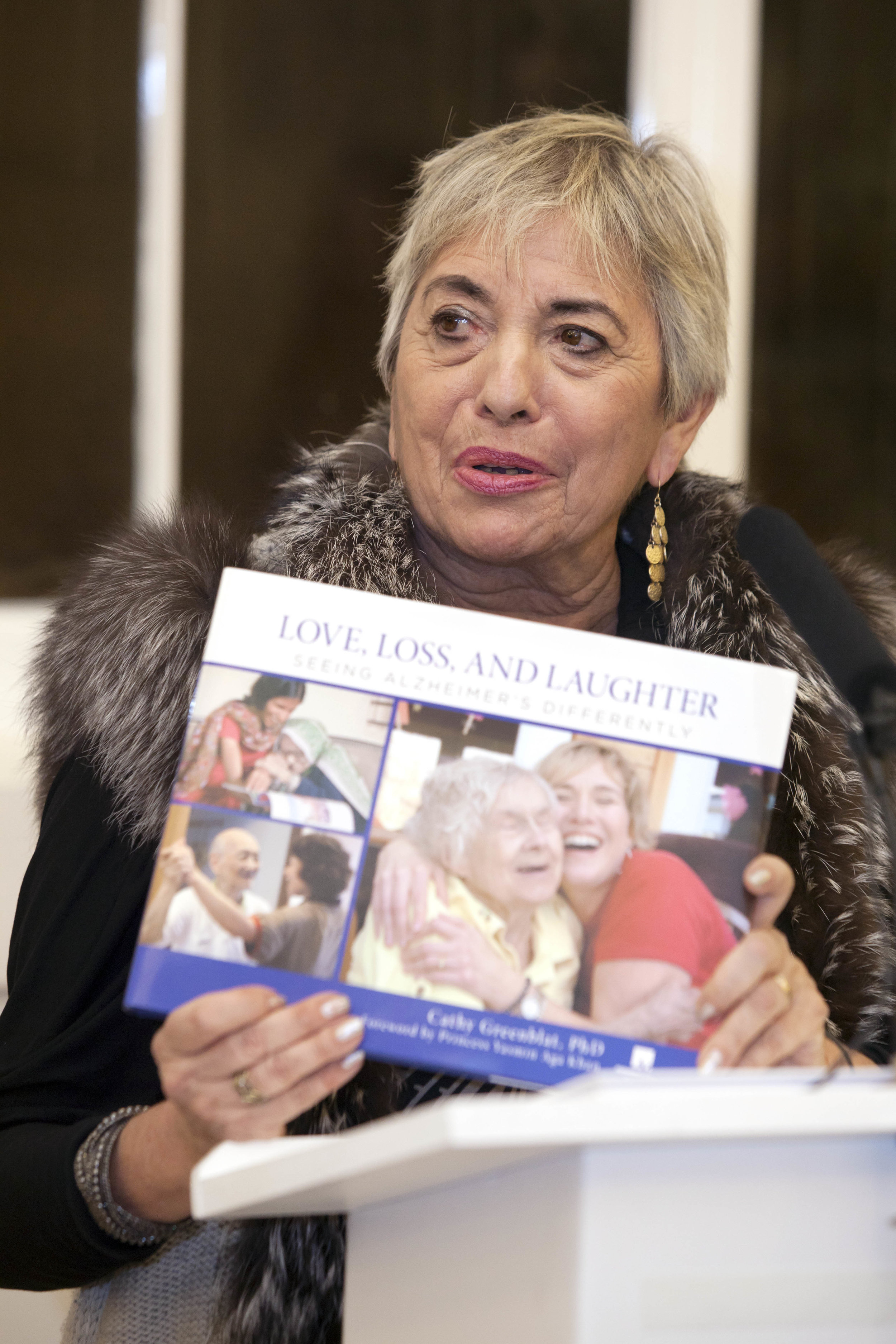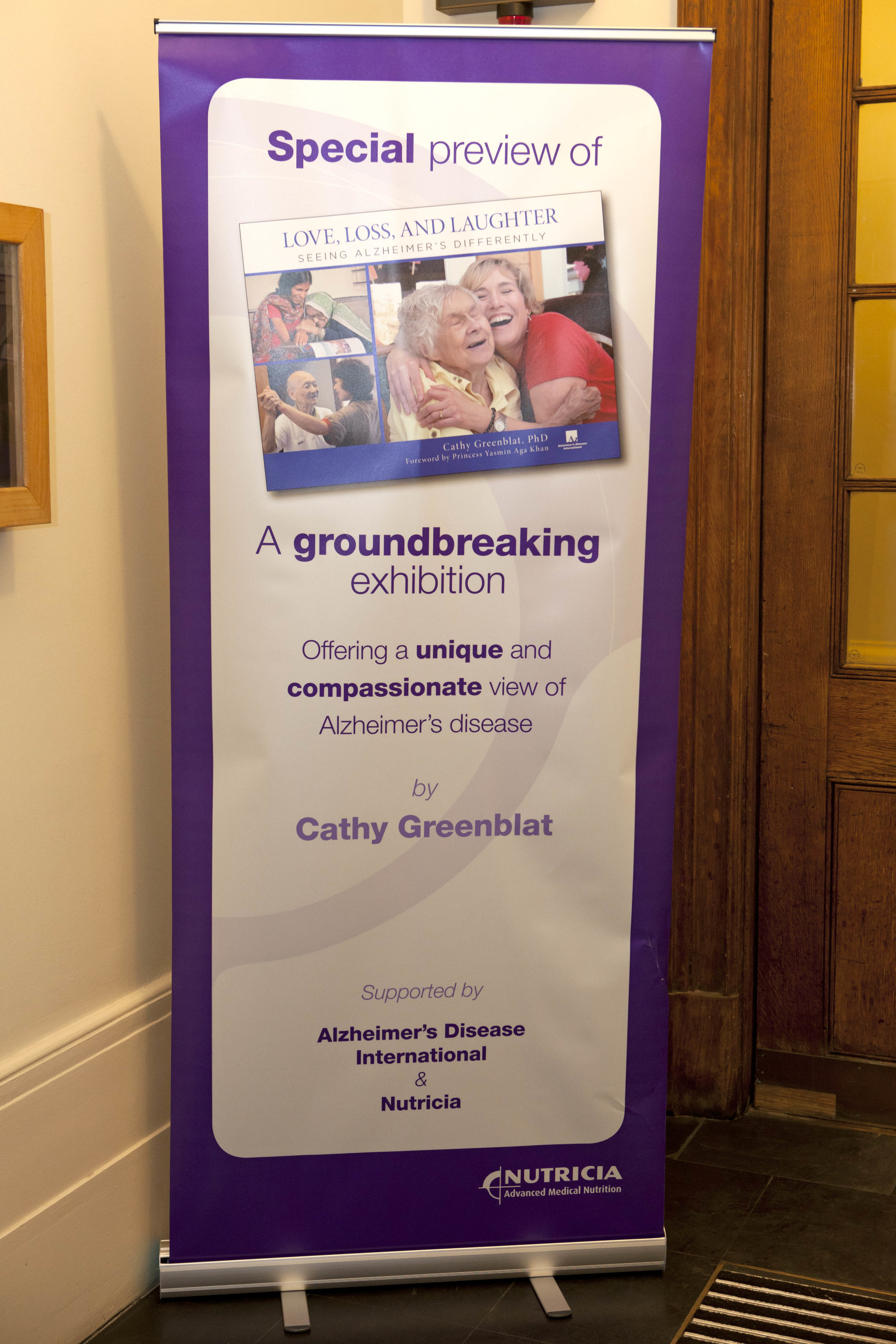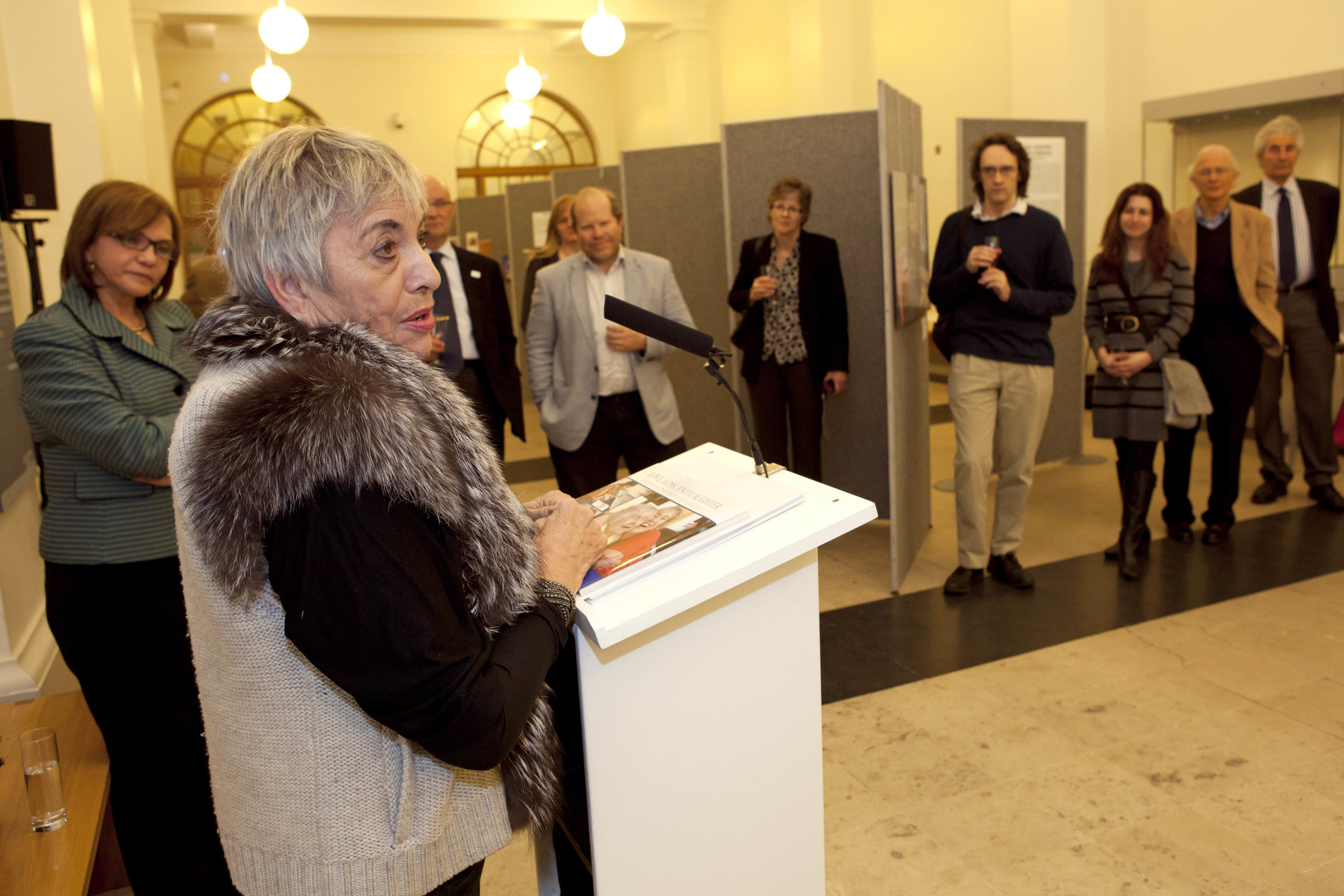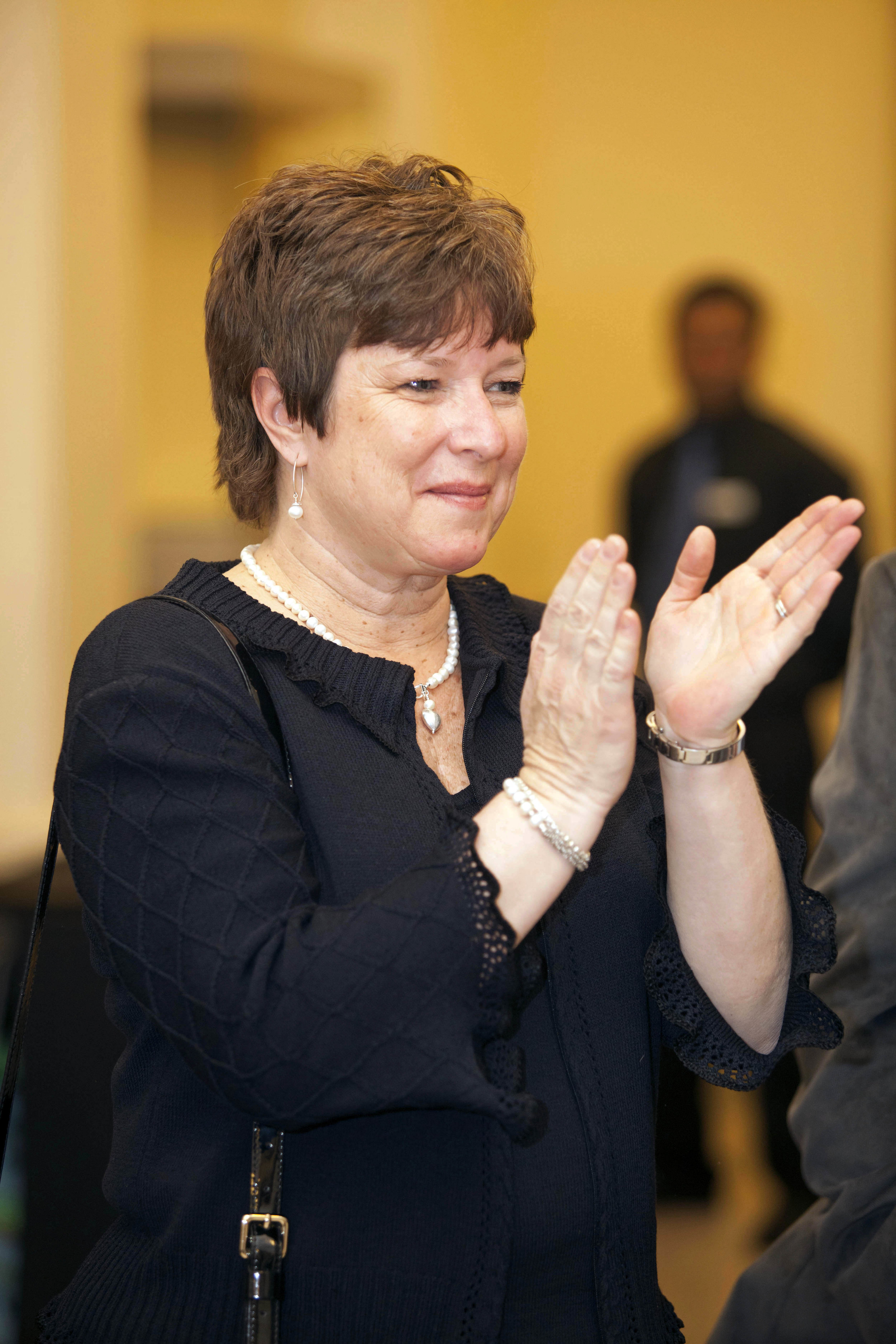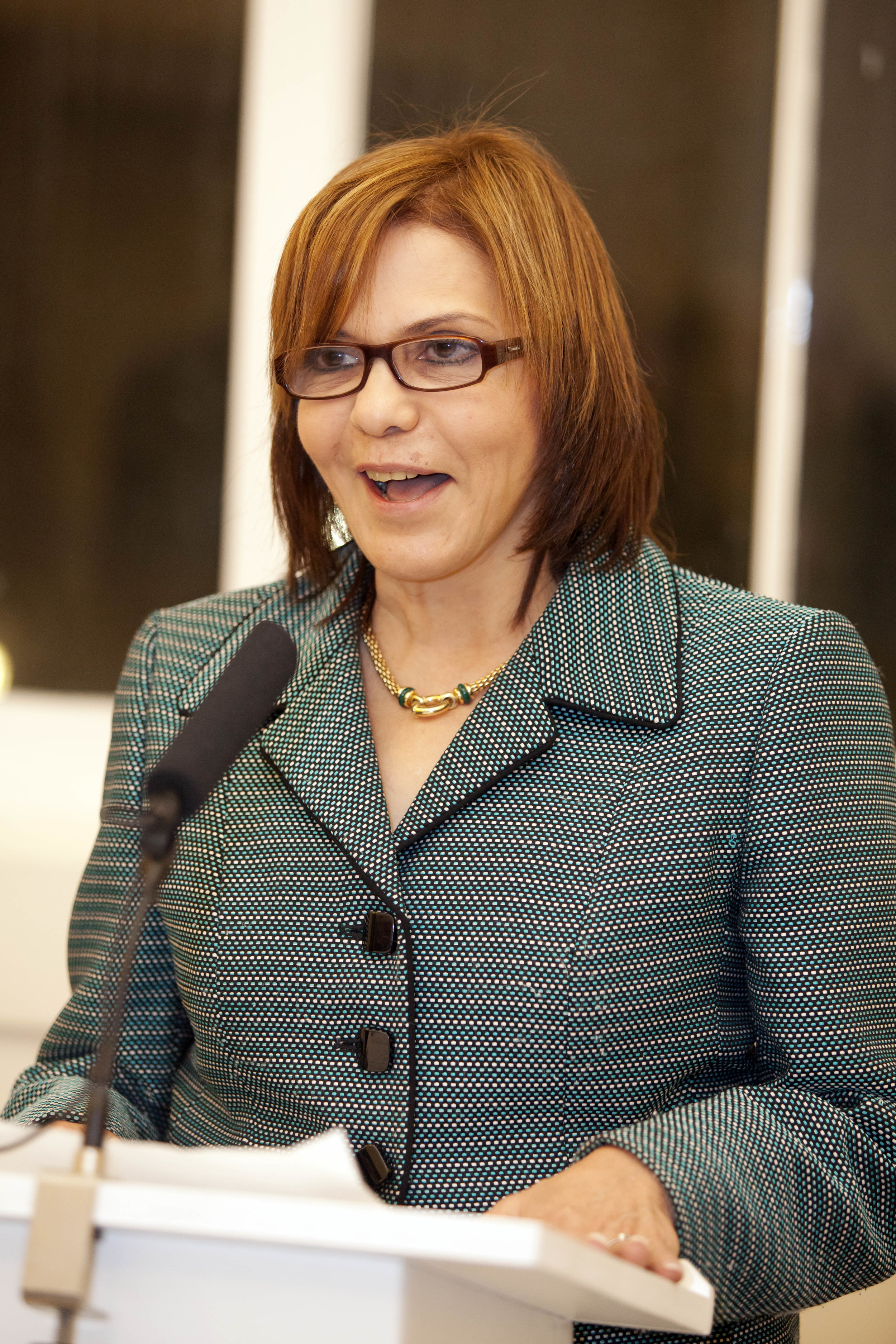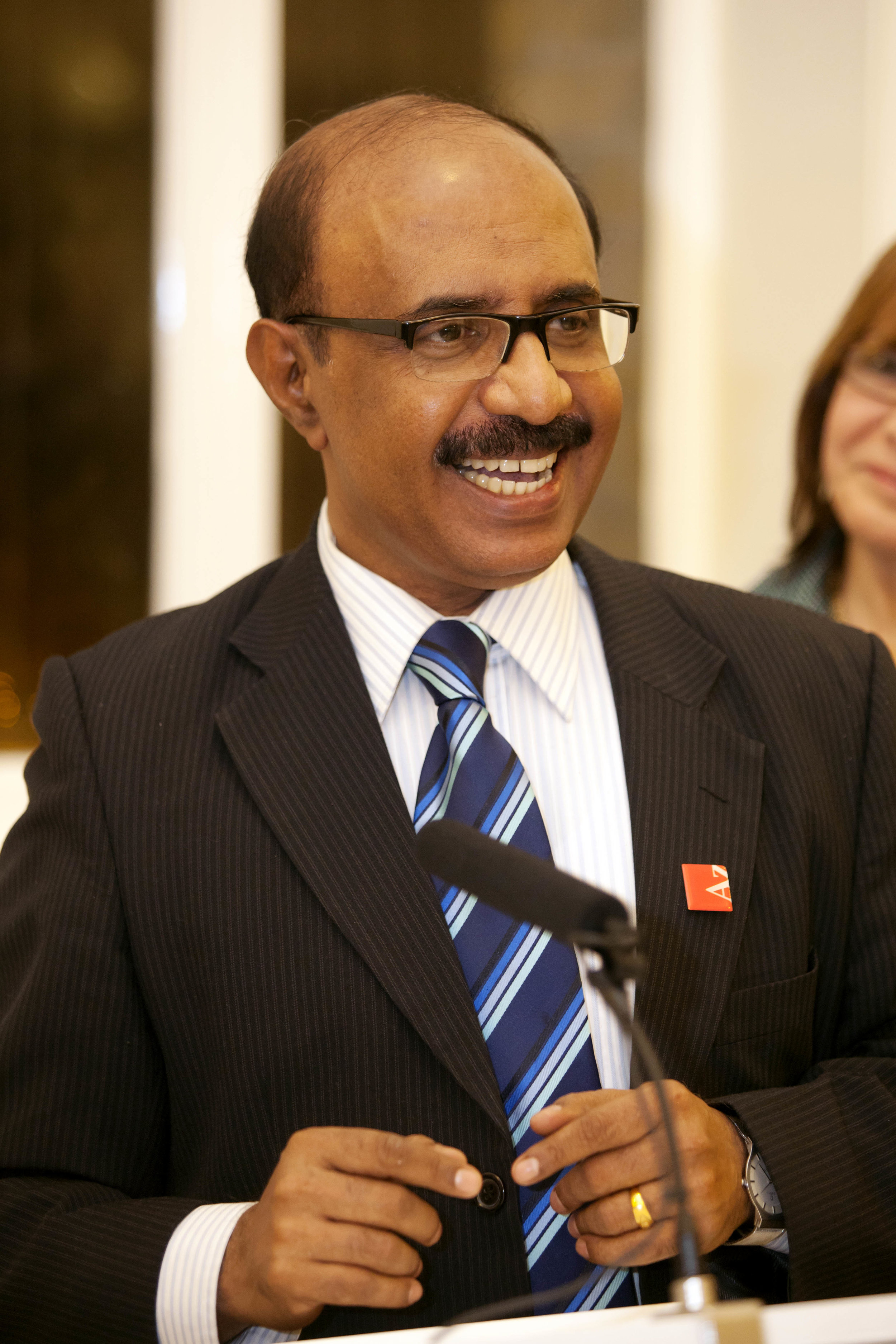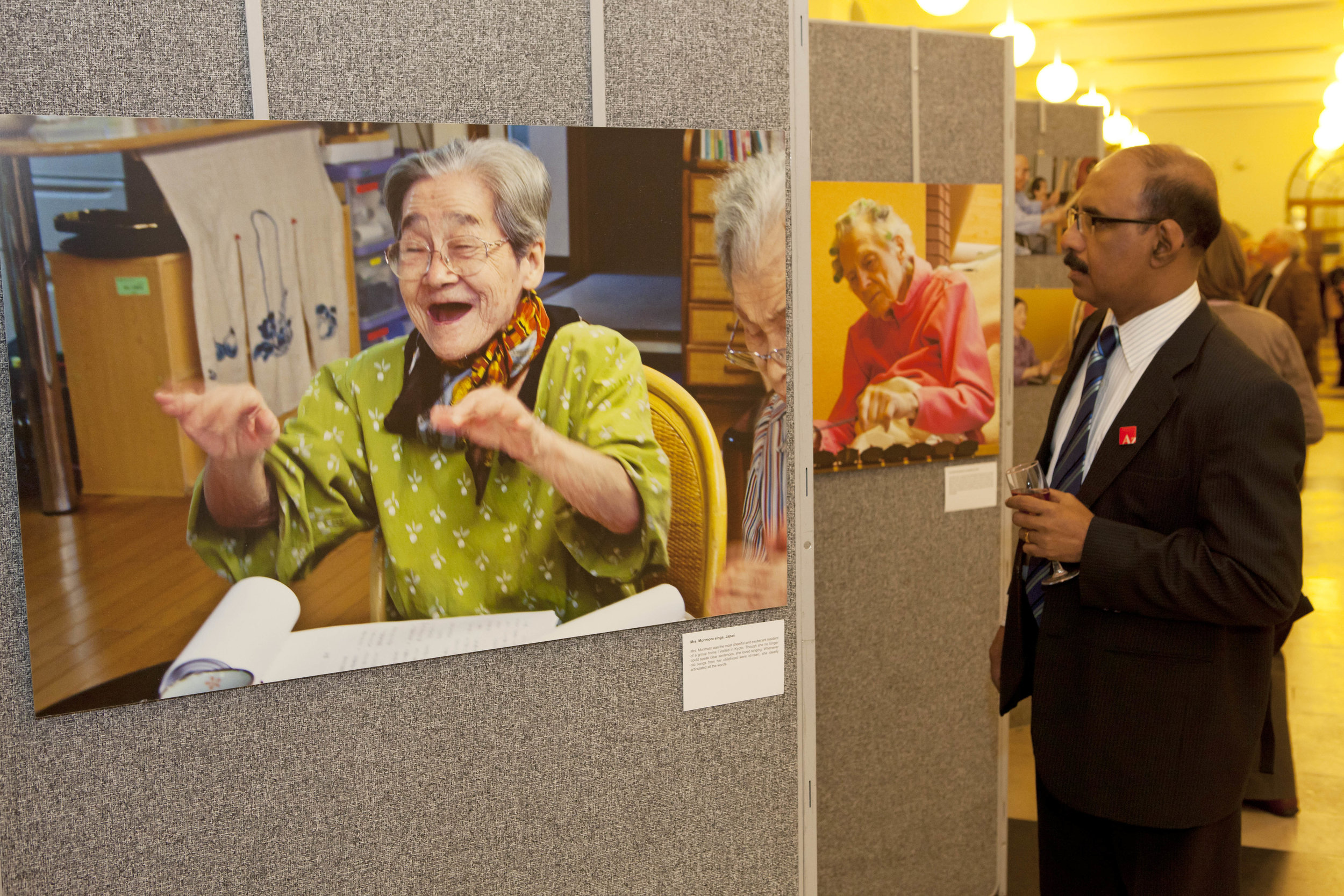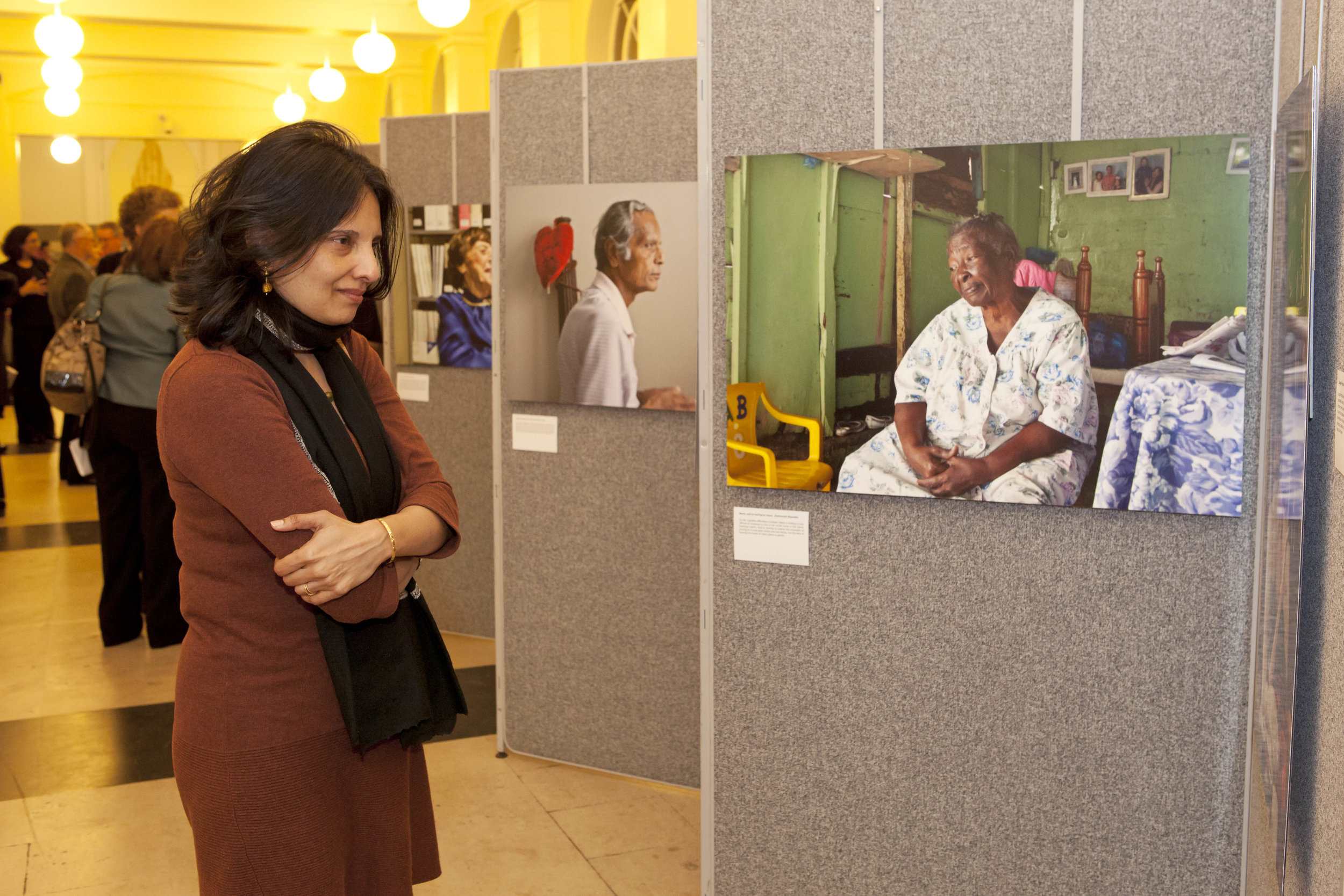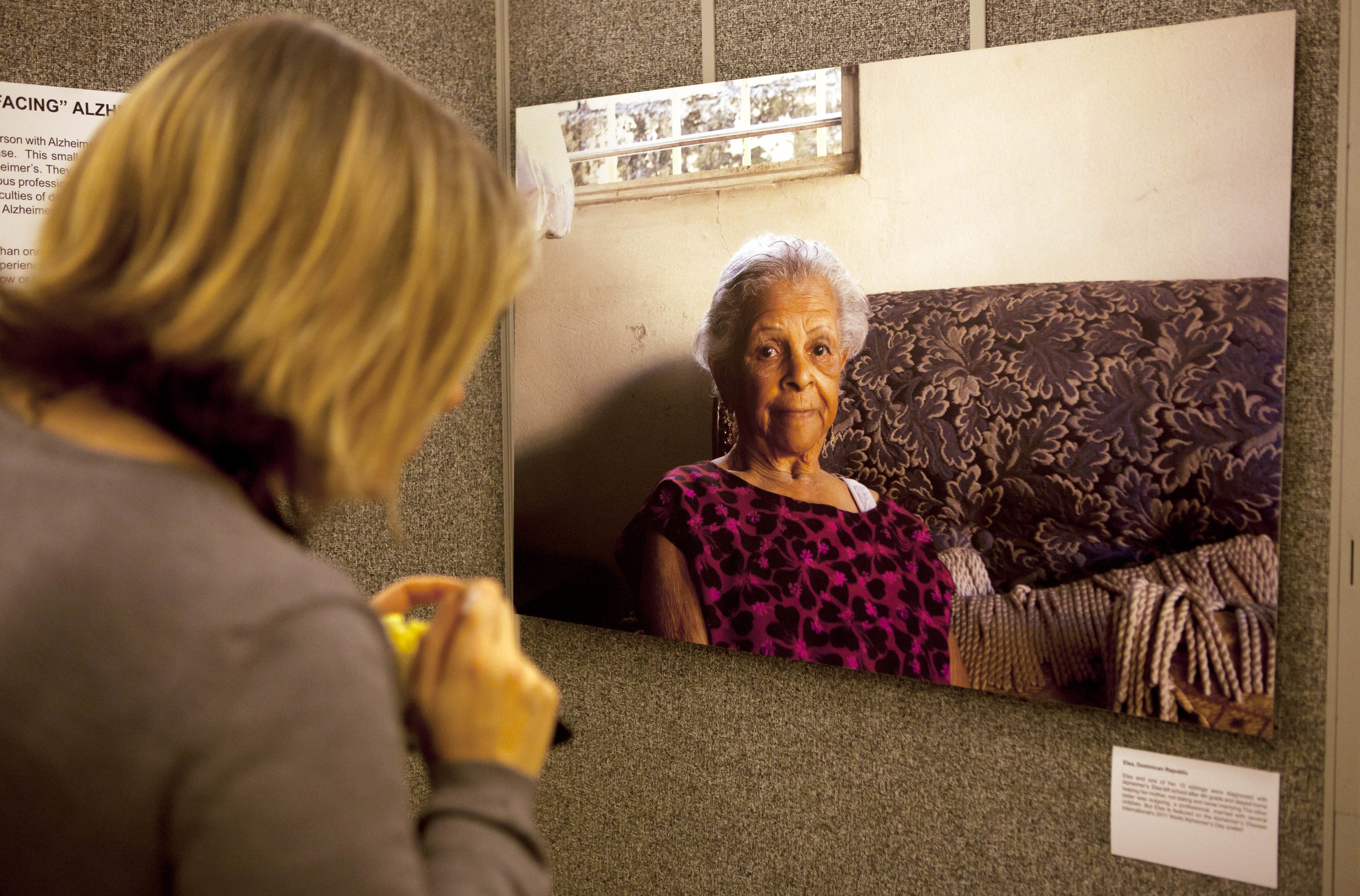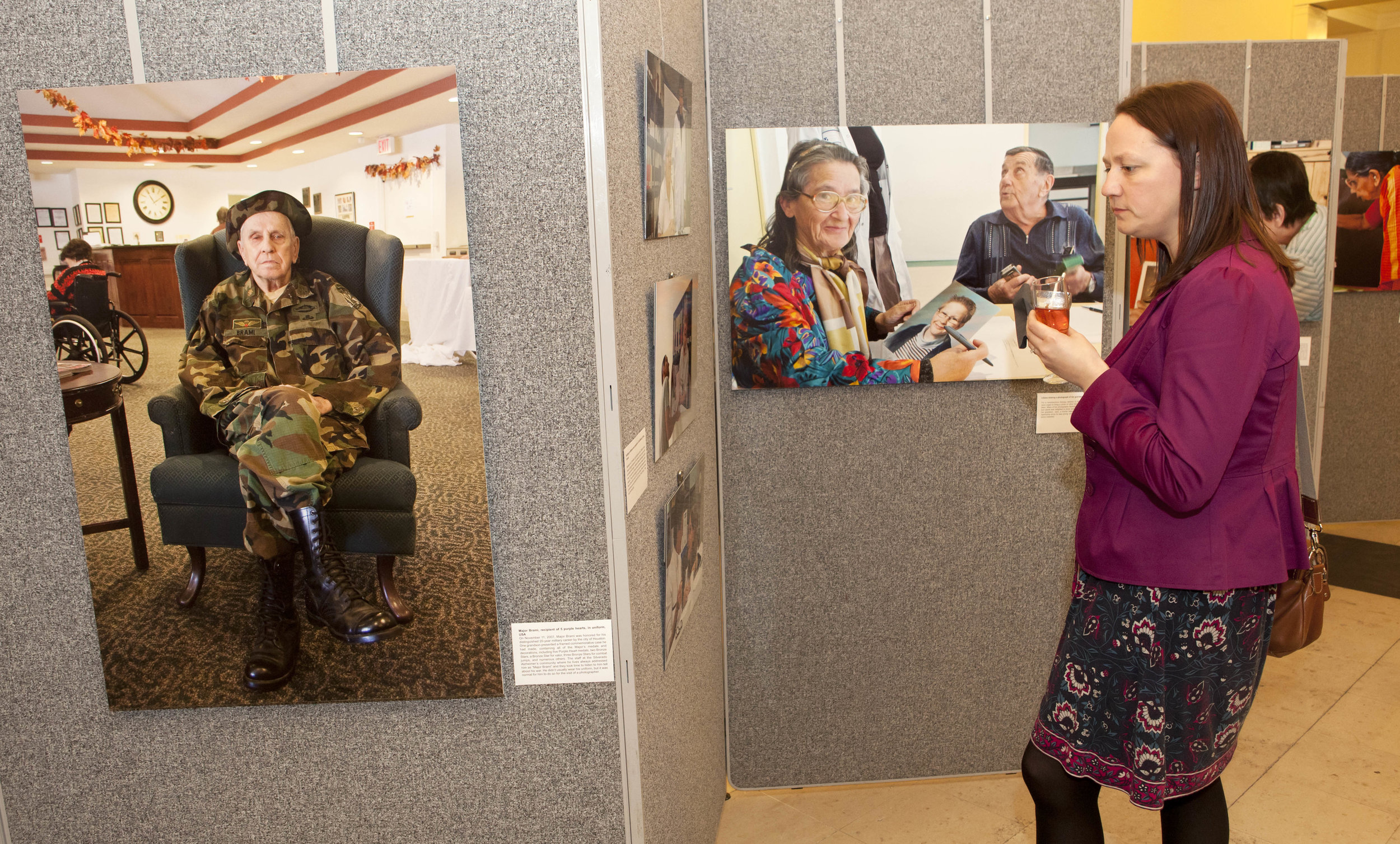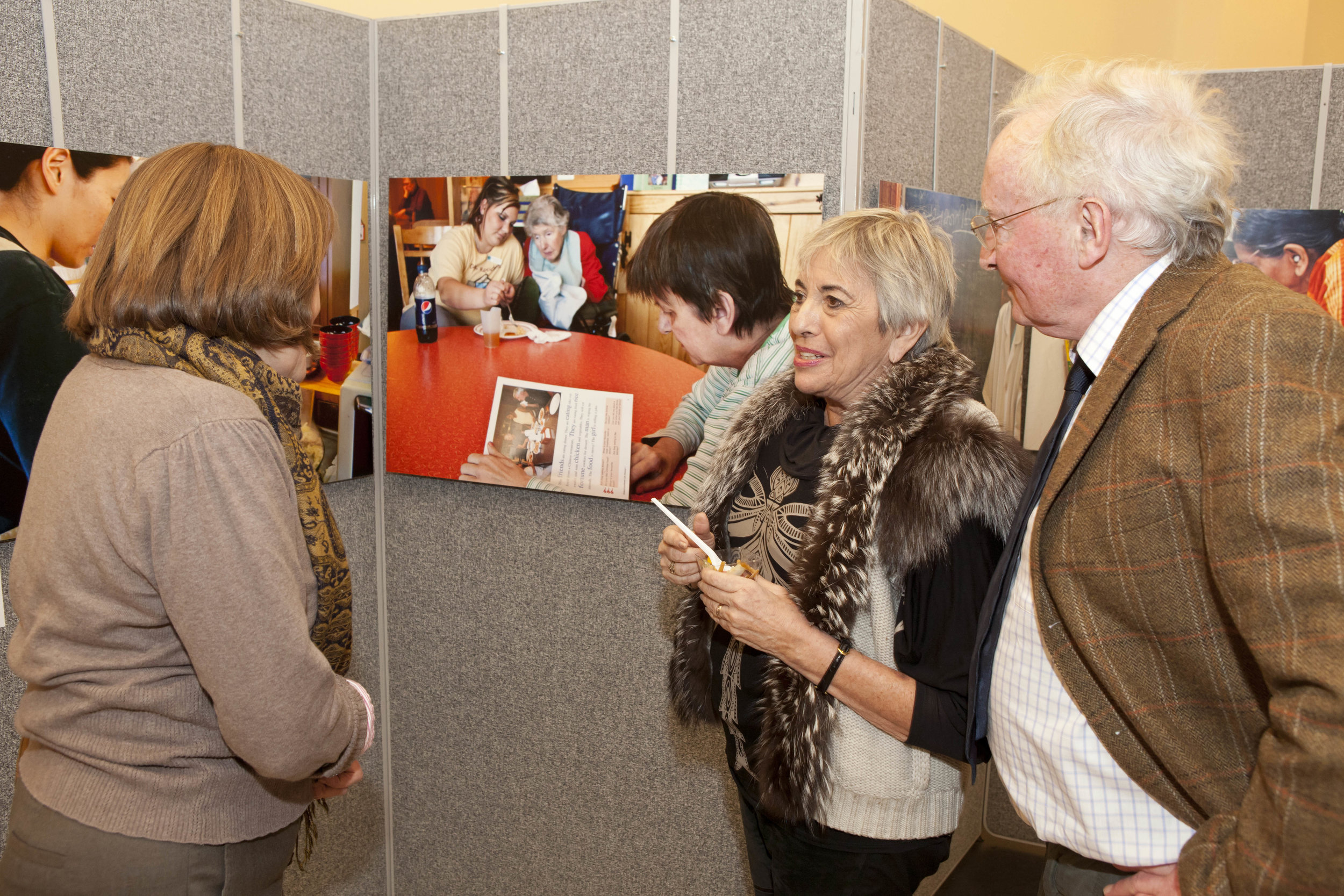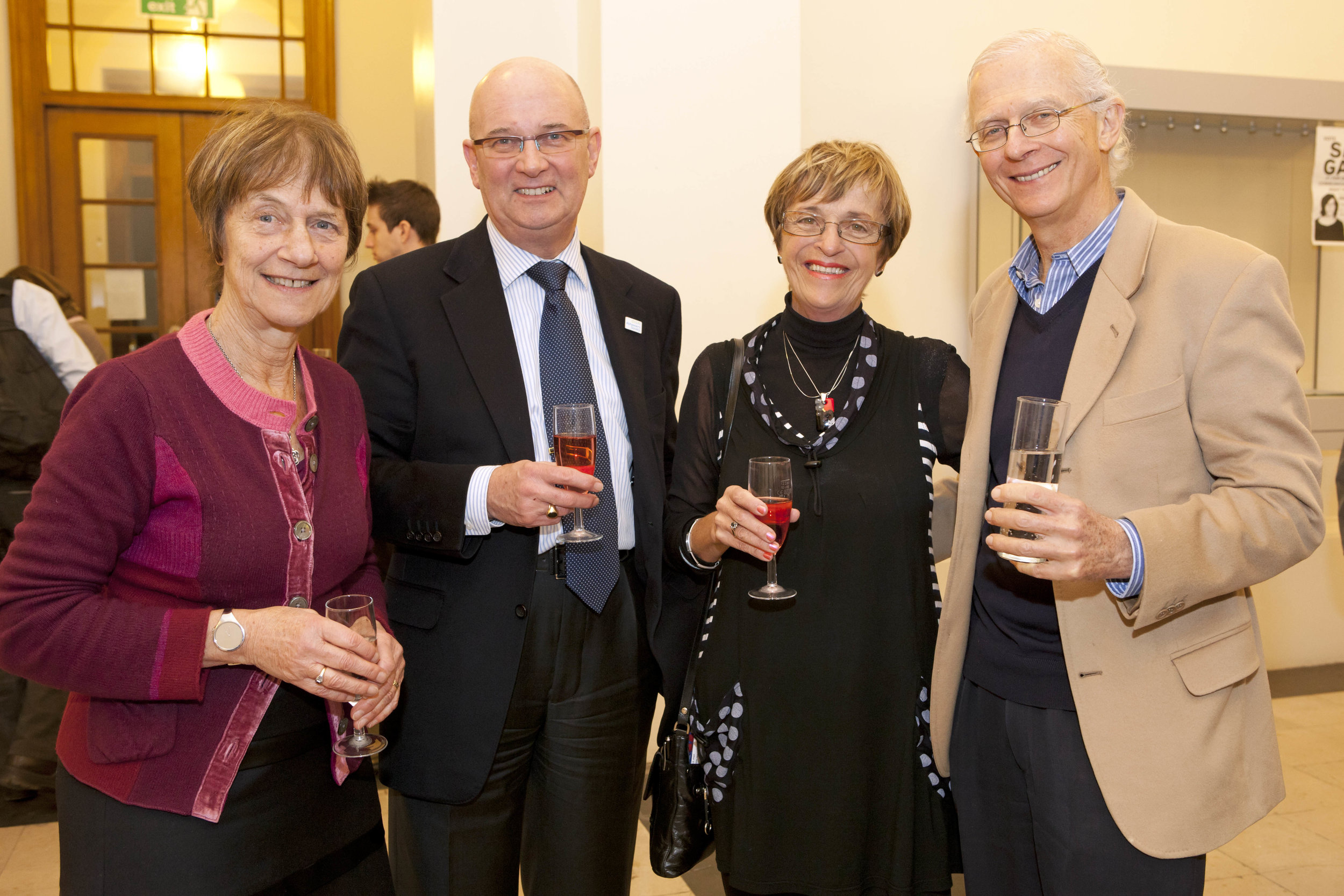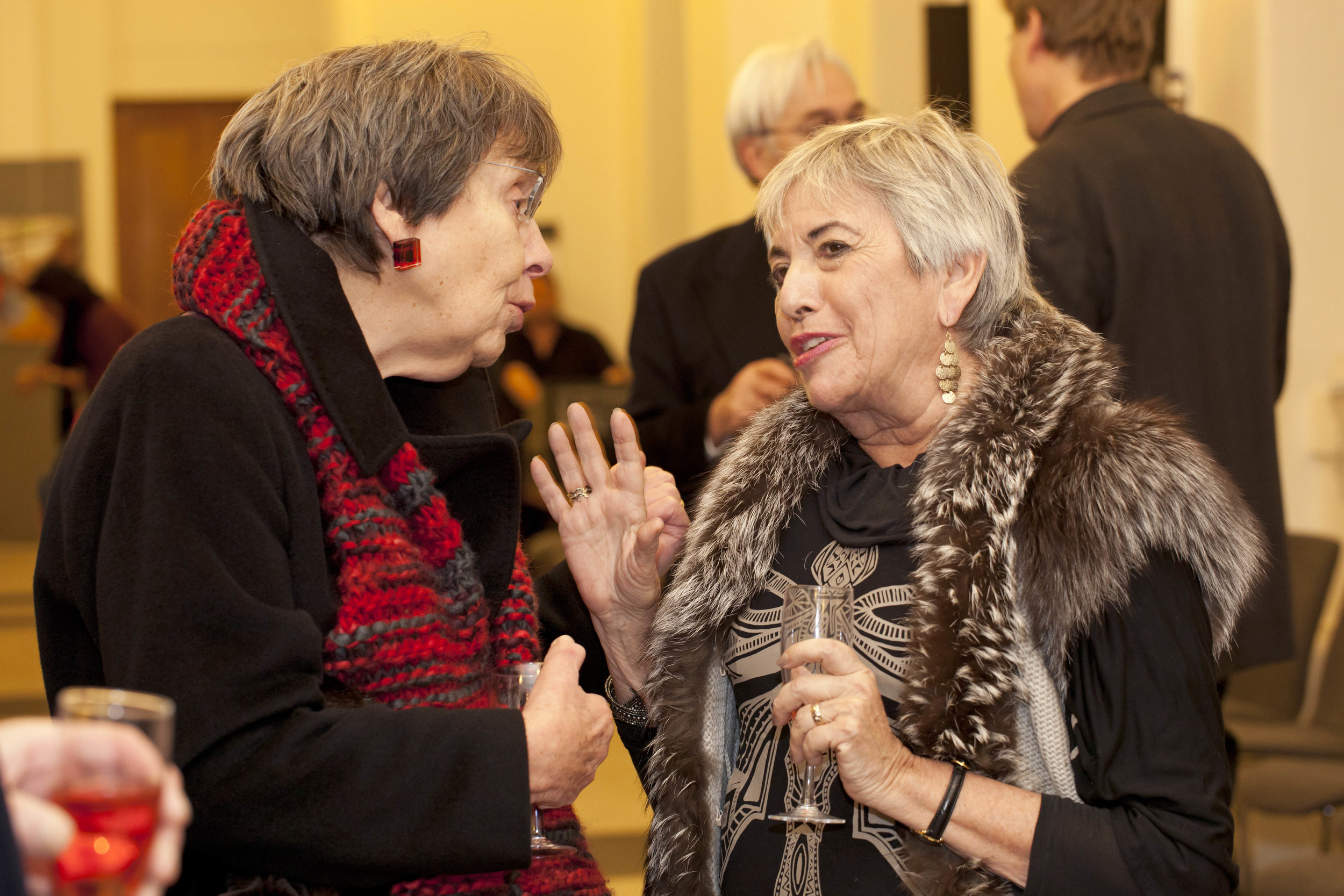 The Alzheimer's Disease International Exhibit at University College London, 2012 was followed soon after by an exhibit at the Pace University gallery in Manhattan —— photos soon to be added!. At both wonderful events, the big fur collared piece loaned to me was worn to cover a huge plastic brace I needed to wear to be protected after a major tumor had been discovered wrapped around my spinal column. Nonetheless these two exhibits were among the best ever!
LOVE, LOSS, AND LAUGHTER (LLL) EXHIBIT HISTORY
I was able to attend almost all of these events, and to lead a lecture and discussion about making of the exhibit and the lessons it offers.
2005 Stockholm, Sweden, "Rx for Dementia: Touch, Music, Dignity"2010 Geneva, Switzerland,EMS Les Mouilles / Petit-Lancy, "Alive with Alzheimer's"
2006 Cleveland, Ohio, USA, Case Western Reserve Medical School, "Quality Care for Alzheimer's Disease"
2007 Osaka, Japan, IPA Congress, "Gardeners of the Heart"
2009 10 city traveling exhibit, India, "Living with Alzheimer's"
2009 Wolverhampton, UK, Light House Gallery, "Accompanying Alzheimer's: Love, Loss, and Laughter"
2010 Washington DC, USA National Academy of Science/ Institute of Medicine, Keck Gallery, "Love, Loss, and Laughter: Seeing Alzheimer's Differently"
2011 Glasgow, Scotland, Gallery of Glasgow Caledonian University, "Love, Loss and Laughter: Seeing Alzheimer's Differently"
2011 Madrid, Spain, Fundacion Reina Sofia, "Love, Loss and Laughter: Seeing Alzheimer's Differently"
2011 Monaco, Theatre Princesse Grace, "Arts, Hearts, and Minds"
2011 Salamanca, Spain, National Reference Centre for Alzheimer's and Dementia Care, "Amor, Perdida y Risa"
2011 Salamanca, Spain, Palacio Casagrande, "Amor, Perdida y Risa"
2011 Toronto, Canada, Baycrest Hospital Watercooler Gallery, "Celebrating Life"
2011 - 2012 Nice, France, Maison de la Montagne, "A Nice nos musées nous accueillent - Part 2 - Project CALMAN " (Traveling exhibit to 7 venues in Nice for 4-6 weeks each)
2012 Geneva, Switzerland, World Health Organization, and Palais des Nations (United Nations European Headquarters) , "Love, Loss and Laughter: Seeing Alzheimer's Differently"
2012 London, UK University College London, "Love, Loss and Laughter: Seeing Alzheimer's Differently" full set
2012 New York NY USA , Michael Schimmel Center for the Arts, Pace University, "Love, Loss and Laughter: Seeing Alzheimer's Differently" full set
2012 Worcester, UK, Hive Library, "Arts, Hearts, and Minds"
2013. Seven cities in Australia over a 7 month period.
These photos are from the opening of the exhibit in Melbourne, Australia in 2013. The exhibit traveled to 7 Australian cities for 3 weeks each. I hope to soon have another opportunity to move the exhibit to several locations in one country… will yours be next???!
The best way to understand the exhibit set and how it can be used to increase awareness and understanding, is to view this 16 minute film made by Corinne Maunder.
Love, Loss and Laughter: Living with Dementia
Victoria, Australia [2013]
Love, Loss and Laughter is a film by Corinne about my international photographic exhibition, Love, Loss and Laughter: Seeing Dementia Differently. It explores the messages behind the photos that toured Australia over seven months in 2013. The film shows that even though dementia is a condition that people live with, it doesn't mean a person should be isolated from the everyday activities that they can still enjoy in so many ways. Moreover it is a powerful tool for any conference or to understand whether this exhibit would enhance your offering.
2019: THE LOVE, LOSS, AND LAUGHTER EXHIBITS ARE AGAIN AVAILABLE
A pause in touring the exhibits resulted from my needing to deal with a metastatic cancer, a move back to the USA from France, the illness and passing of my husband, John Gagnon, and the period of grieving for this huge loss. I am now seeking venues for hosting the exhibits, and am creating a team to assist in that enterprise.
There are currently two sets of images from this project. One of them is stored in Baltimore, Maryland and it travels to locations in North America. It moved less than it should have as I was living in France from 2001-2012. The second set is stored in Nice, France, and has traveled extensively to venues in Europe. In 2013 it was invited to Australia for 7 months as the key element of Alzheimer's Australia's awareness and education program for that year. I was invited there a few months earlier to photograph in the Sydney and Melbourne areas so that the set, which already had photos from 9 countries, would also have Australia images. The North America set does not yet have those newer images in it, but I am hopeful that I will be able to expand the offering to include those and some other images made after the set was created.
In addition to the two main exhibit sets, there is a smaller one titled "Arts, Hearts, and Minds", dealing with the use of art and music in dementia care. It is composed of 36 photographs.
For details of the exhibit materials and space needed, see the last section of this website.
RELATED EXHIBIT SETS AND SMALLER VERSIONS
A few years ago I prepared a small, more portable set of photos focused exclusively on art and music in dementia care. That exhibit was titled "Arts, Hearts, and Minds." It is easy to bring it with me as excess luggage, or to ship it independently for me to join up with it at the site. I also agreed recently to some partial exhibits of the Love, Loss and Laughter larger set.
ARTS HEARTS AND MINDS exhibits and shorter versions of LOVE, LOSS, AND LAUGHTER:
2013 Palm Desert, California USA, "Selections from Love, Loss, and Laughter: Seeing Alzheimer's Differently", Palm Springs Art Museum in Palm Desert.
2013 7 states in Australia from May through November, "Love, Loss and Laughter: Seeing Dementia Differently", expanded exhibit including Australia photographs (website: www.exhibition.fightdementia.org.au )
2013 Haifa, Israel, University of Haifa, "Arts, Hearts, and Minds"
2014 August, Meridian, Mississippi, Art Museum, "Arts, Hearts, and Minds"
2014 Presentations of digital exhibit of 180 photographs, made for the Australian Government Aged Care Quality Agency, used at the G7 Legacy Conferences in London and Kyoto and at the 7 AGACQA conferences
2014 September, "Love, Loss, and Laughter: Seeing Dementia Differently", 25 images from the larger set, Jakarta, Indonesia.
2016 September 14-30 Selection of 30 photos from "Love, Loss, and Laughter", United Nations Headquarters in Geneva, Switzerland, in conjunction with conferences on Human Rights for the Elderly
2016 September 21-October 29 "Circle of Life", Europe headquarters in Zurich, Switzerland of Takeda Pharmaceuticals
2017 Several locations in Orange County, California, USA in the fall, arranged by Azheimer's Orange County, "Arts, Hearts, and Minds".
2018 November 6-8 - A selection of 10 photos from "Love, Loss, and Laughter" plus 5 new photos from the film "We Are Family", were exhibited in conjunction with the 13th annual UK Dementia Congress, Brighton, UK
2018 September, Selection of 15 photos from "Love, Loss and Laughter", Beijing, China
2018. A set of 5 large images from Love, Loss, and Laughter were hosted at the Queen's Ball for Denentia care in London
2018 Ten images were produced on weatherproof material and posted along hiking paths in the Italian Dolomites for World Alzheimer's month by the organization Rencureme.
2018 Thirty five sets of a 15 photo selection from "Love, Loss and Laughter" simultaneously exhibited at the Alzheimers Italia national headquarters in Milano and at 34 other cities in Italy for World Alzheimers Month
Love, Loss, and Laughter: the book
Love, Loss, and Laughter appeared in 2012, eight years after the publication of Alive with Alzheimer's. I continue to receive gratifying messages from readers who tell me it changed their experiences with a loved one by focusing their attention on what remains, not what is lost, and offering images of successful ongoing connections. The book is often described as "timeless".
Love, Loss and Laughter: Seeing Alzheimer's Differently replicated the exhibits as it contained more than 100 photos from the USA, Japan, France, the Dominican Republic, India, Canada, and Monaco with captions. There are chapter introductions written by me and major text contributions by 41 experts in the field who had educated and influenced me. The contributors included presidents of national associations (e.g. Daisy Acosta, Jacob Roy), Alzheimer's medical experts/researchers, (Peter Whitehouse, Joan Amatniek, Murna Downs, Hidetoshi Endo, Oshio Miyake, Judith Salerno), people who led organizations or offered care, including Loren Shook and Steve Winner, from Silverado, Marc Wortmann executive director of ADI, Daniel Kuhn, Valerie Lafont, Julian Hughes, Judy Berry, and others. A major influence on my thinking who provided insightful writing was the extraordinary Richard Taylor, a retired clinical psychologist who educated so many of us about living with the symptoms and diagnosis of dementia. This book is EXACTLY what I had wanted to create from beginning my new career: a mix of text and images.