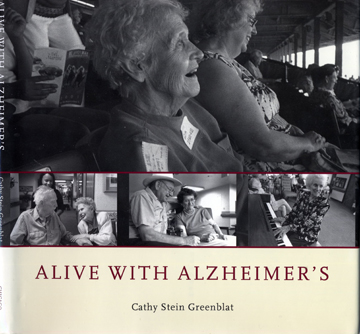 SAMPLE IMAGES FROM THE BOOK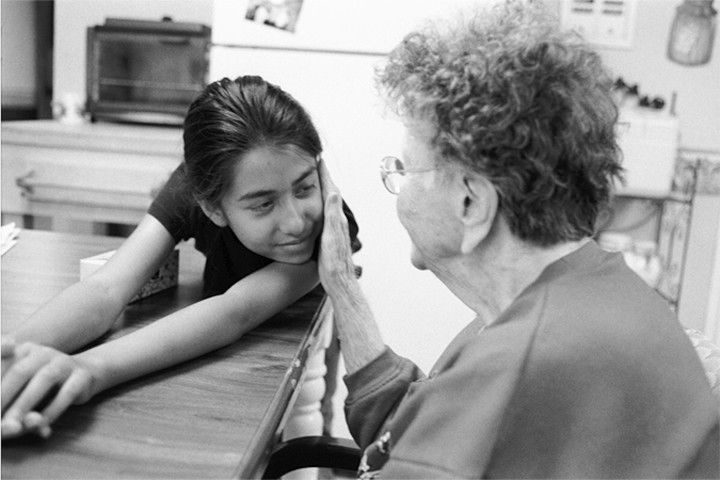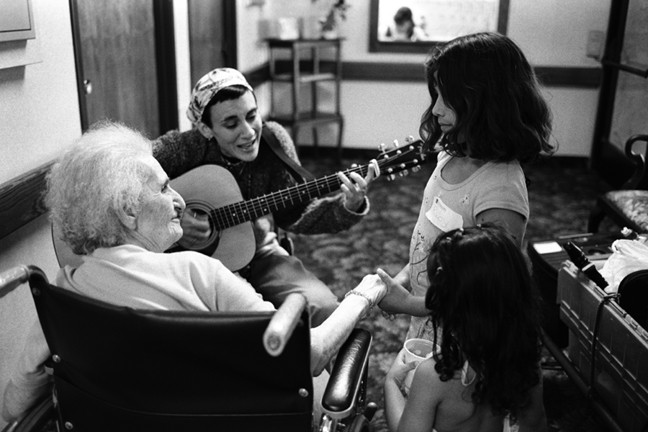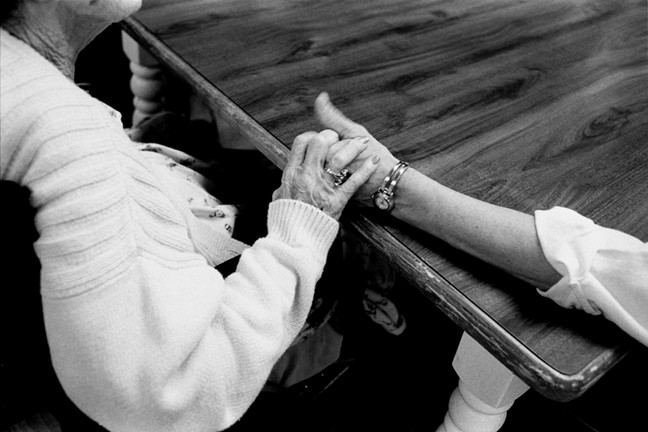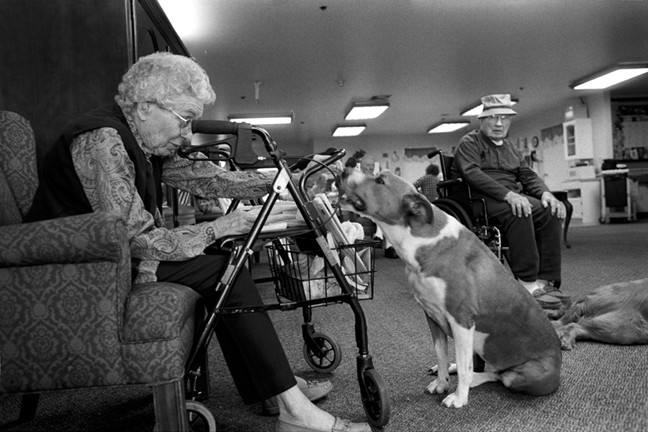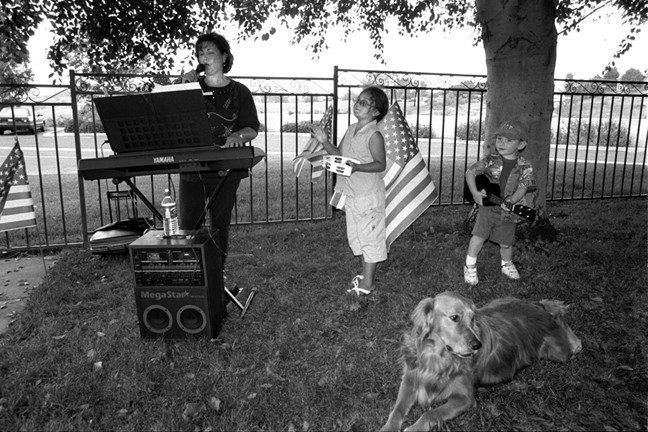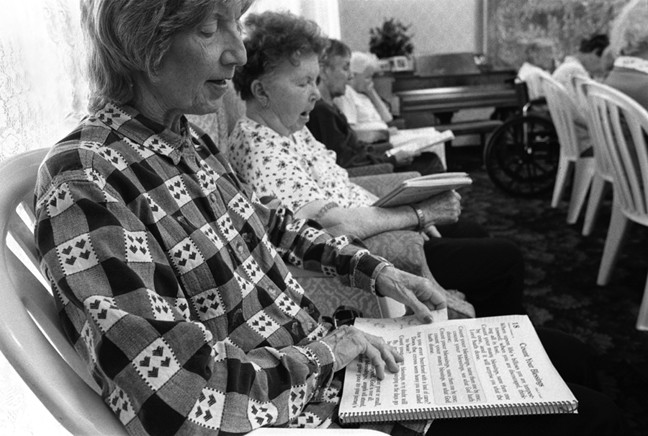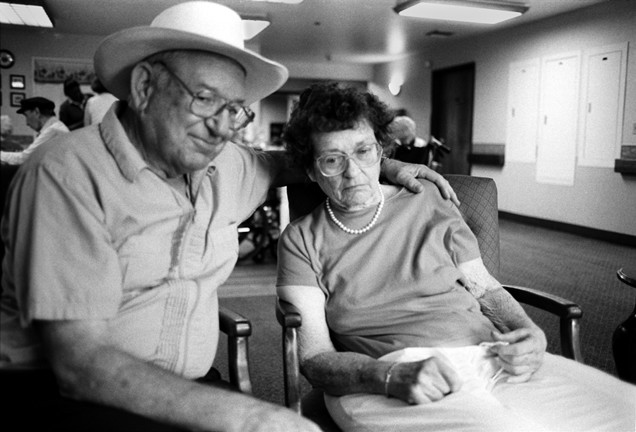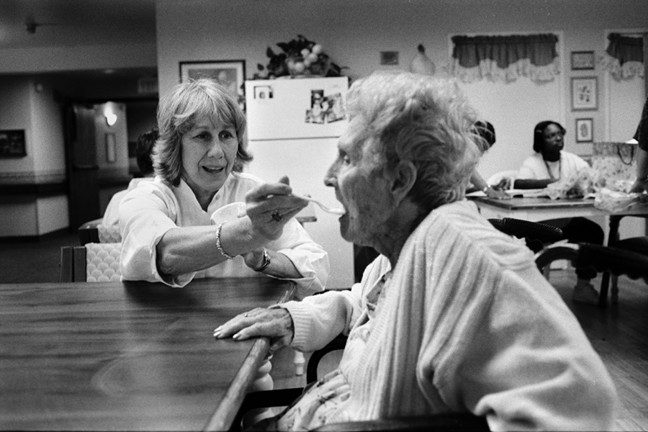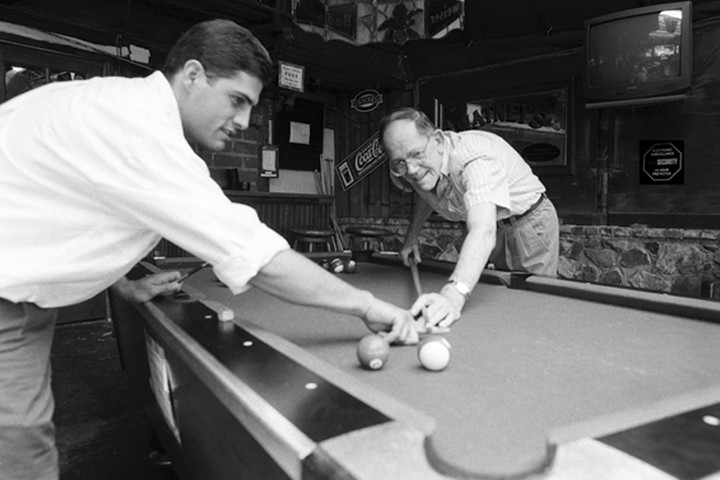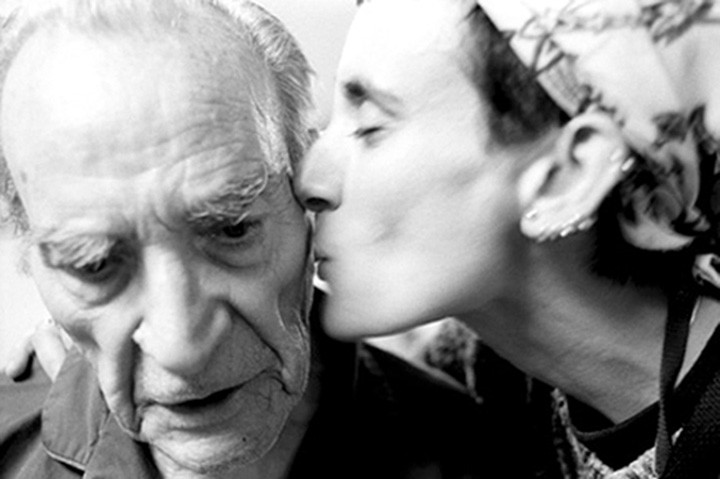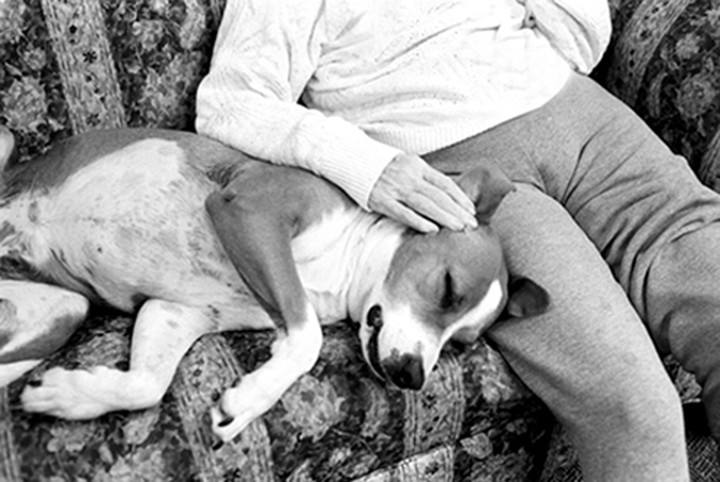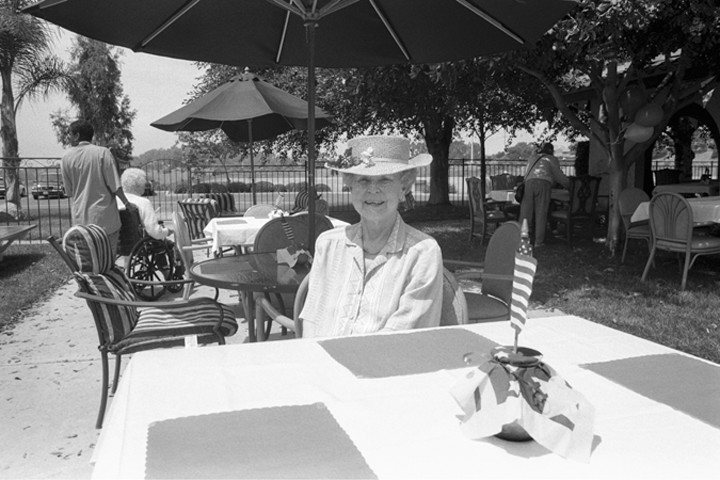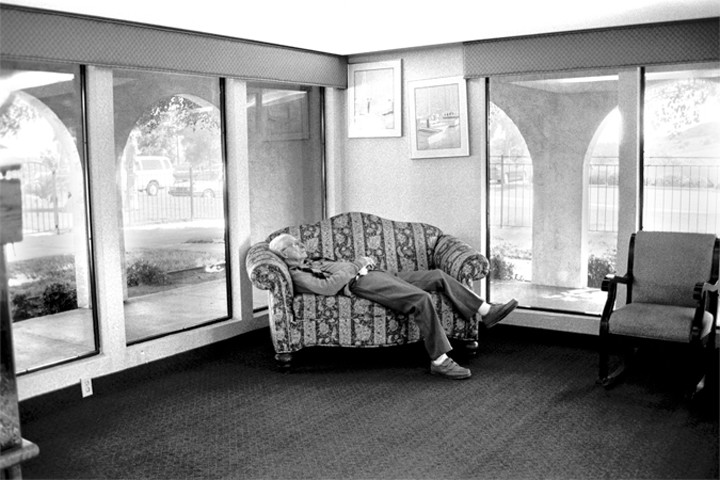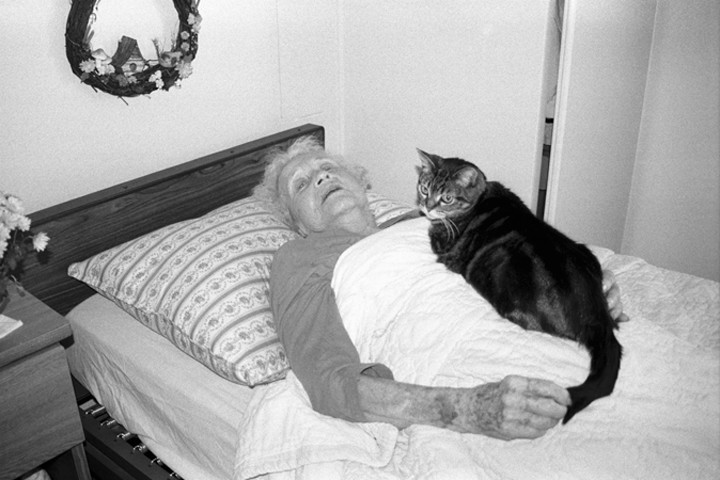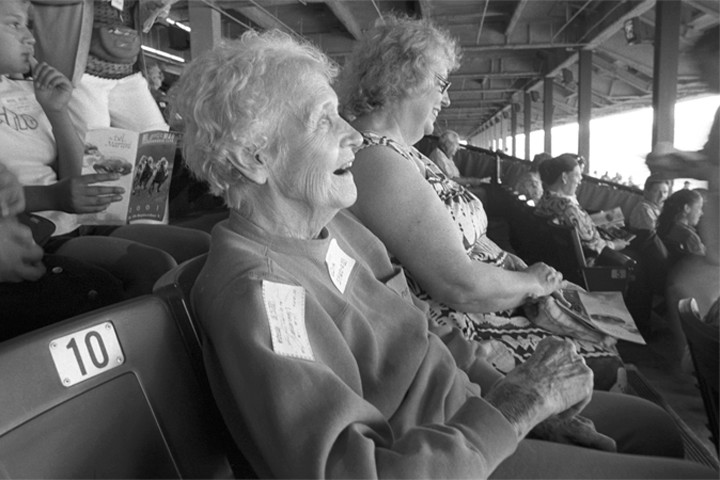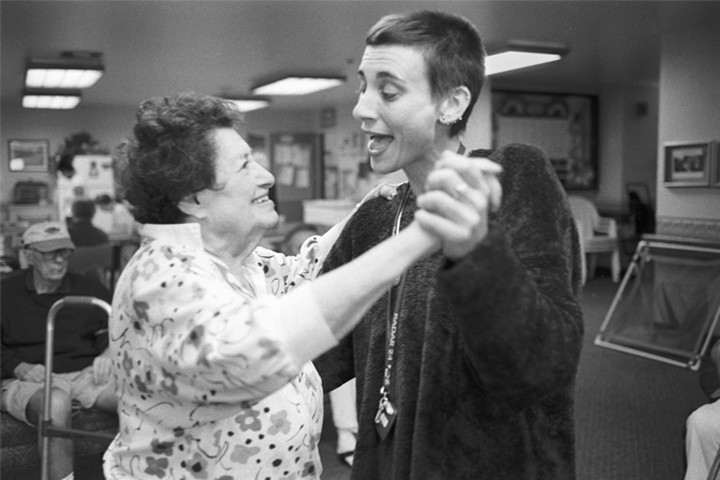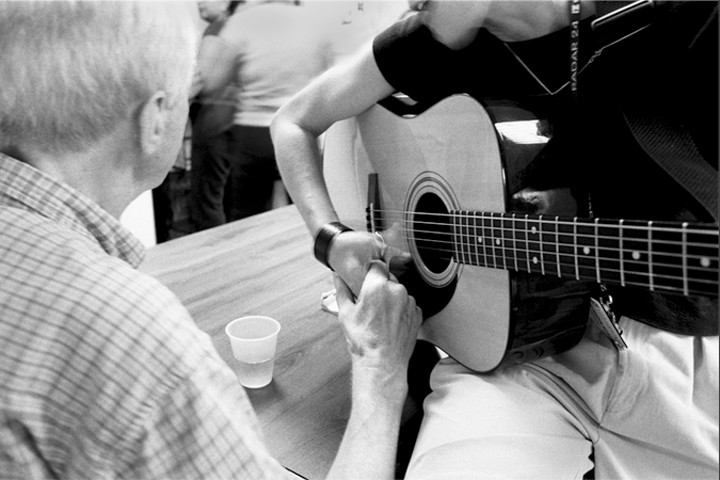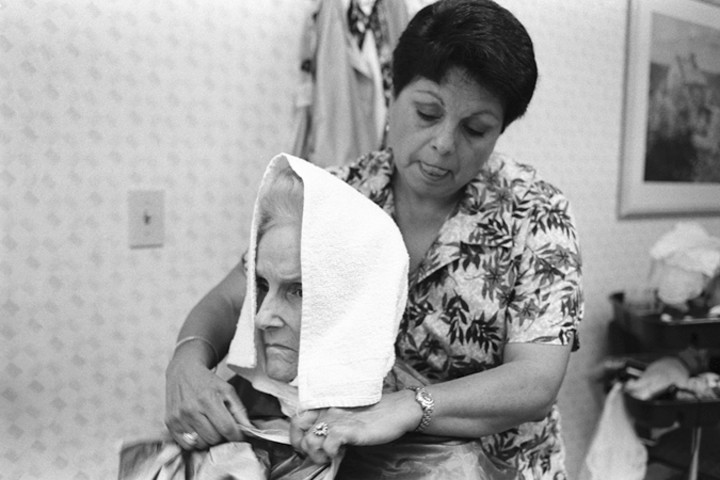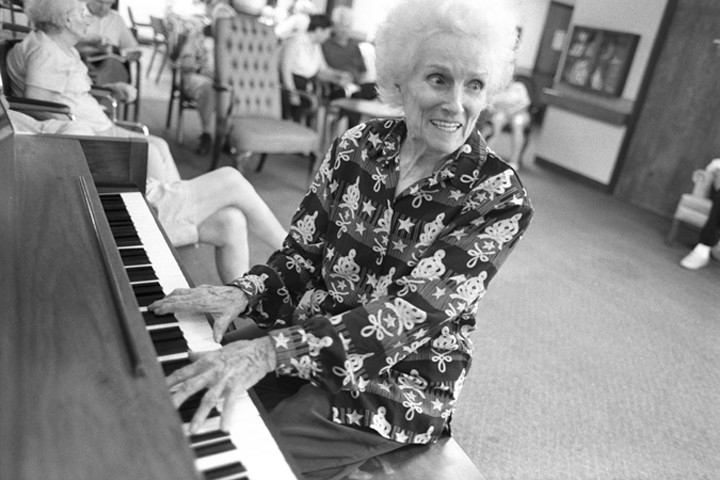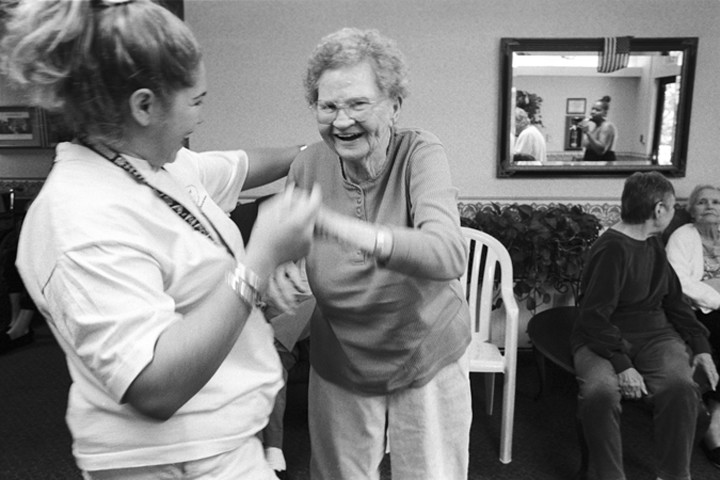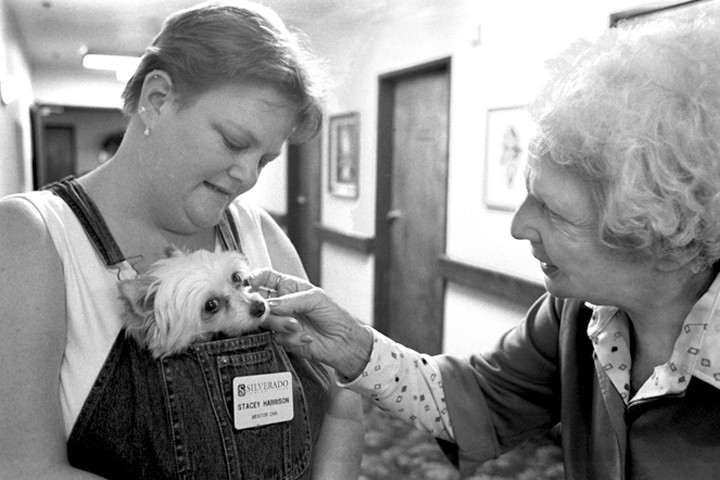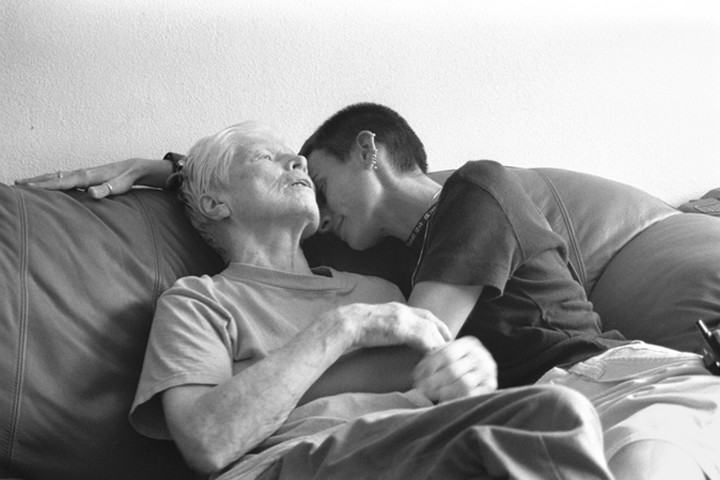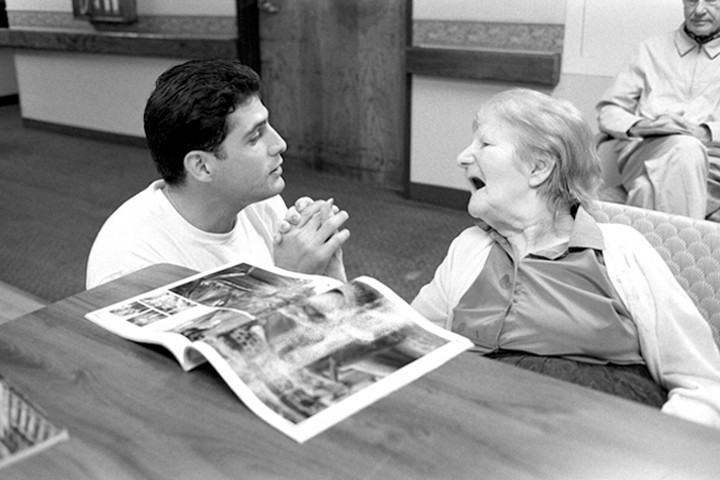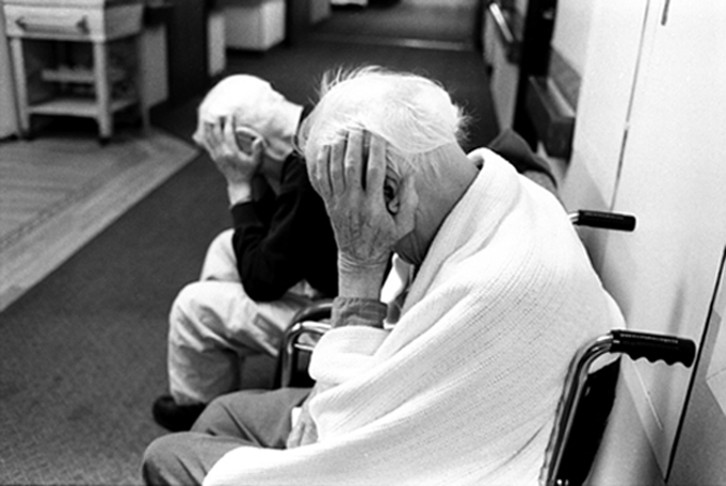 ABOUT THE PROJECT
In the Spring of 2001 I participated in a Master Class with Mary Ellen Mark in Oaxaca, Mexico. She assigned me to an old age home, the Asilo of Santa Ana. Happy with my results (see below, Smaller Projects: Tales of the Asilo), Mary Ellen proposed that I find another place to photograph the elderly. My dementia work began with a two month intensive immersion in Silverado Senior Living's 90 person Alzheimer's community in Escondido, California that summer. Until I visited that excellent place I had accepted the "conventional wisdom" that there was nothing we could do to seriously help our loved ones or to preserve our relationships with them once they developed the early symptoms of dementia. I accepted that Alzheimer's was a tragedy and that we were powerless to fight it. What I saw on a first visit there challenged that view. I became committed to showing others that if we focused on what REMAINED rather than on what was LOST, we could have rich ongoing connections. "People have to KNOW THIS!!!" I told my husband, and then passionately photographed, printed, found a publisher, and began to travel the 36 photo exhibit in the USA and Europe.
Most important, this project introduced me to many of the major figures in the Alzheimer's research community, who were arguing for the shift from a medical model to a social model of care, following the insights of Tom Kitwood in his 1998 book Dementia Reconsidered: The Person Comes First. Mine was the first set of photos illustrating what they were writing and talking about, and until Love, Loss, and Laughter (2011) it was the ONLY set of visual materials. It gained a wide set of supporters, many exhibit invitations, and turned what I had planned to be a post retirement activity into a second career. (Note: On January 9, 2019 A revision of the Kitwood book edited by Dawn Brooker, was published. The title is Dementia Reconsidered Revisited: The Person Still Comes First; several photos from the original volume have been replaced by my photos.
The book was reviewed in many major publications. For details see the "Press" section of this site.
CLICK HERE TO BUY THE BOOK
EXHIBITS
The first serious photography exhibit I had was in 2002 when I won an honorable mention in the 2002 annual competition sponsored by the FNAC department store chain in France. All winners were guaranteed an exhibit in their region. The director of exhibits in Nice called and said she would like to exhibit my submission as well as the winner's set because she believed the photos and the topic were very important. I was thrilled. This solidified my confidence in the contribution I could make to a better understanding of dementia.
Exhibit history - ALIVE WITH ALZHEIMER'S
2002 Nice, France, FNAC Photo Galerie, "Keeping the Connection"
2004 Baltimore, Maryland USA, "Alive with Alzheimer's"
2004 Cardiff, Wales, "Alive with Alzheimer's"
2004 Villefranche-sur-Mer, France, La Citadelle Galerie, "Alive with Alzheimer's"
2004 Kyoto, Japan, "Alive with Alzheimer's"
2004 Munich, Germany, Gasteig Cultural Center, "Alive with Alzheimer's"
2005 Stockholm, Sweden, "Rx for Dementia: Touch, Music, Dignity"
2006 Cleveland, Ohio, USA, Case Western Reserve Medical School, "Quality Care for Alzheimer's Disease"
2006 Washington, DC, USA National Institute of Aging, "Alive with Alzheimer's"
2006-2008 Munich, Germany + other cities, traveling exhibit "Alive with Alzheimer's"
2007 Nice, France, Acropolis, "Alive with Alzheimer's"
2009 Harrogate, London, UK, 4th Dementia Congress, "Alive with Alzheimer's" in Fr
2009 Somerset, NJ, USA New Jersey Alzheimer's Association (twice), "Alive with Alzheimer's"
Exhibit availability
This 36 photo exhibit set with captions is stored in my home office in Palm Springs. I have not shown it much since the Love, Loss and Laughter exhibit was created, but it is still relevant. See the last section of this site for details and contact me with additional questions.